---
La Hiki Kitchen – Four Seasons Oahu at Ko Olina 
Four Seasons Oahu at Ko Olina, La Hiki Kitchen 'Breakfast'
you can enjoy daily breakfast buffet, weekend Brunch or evening dinner and cocktails with gorgeous sunset and ocean views in the background at La Hiki Kitchen. Here, you can see La Hiki's breakfast menu!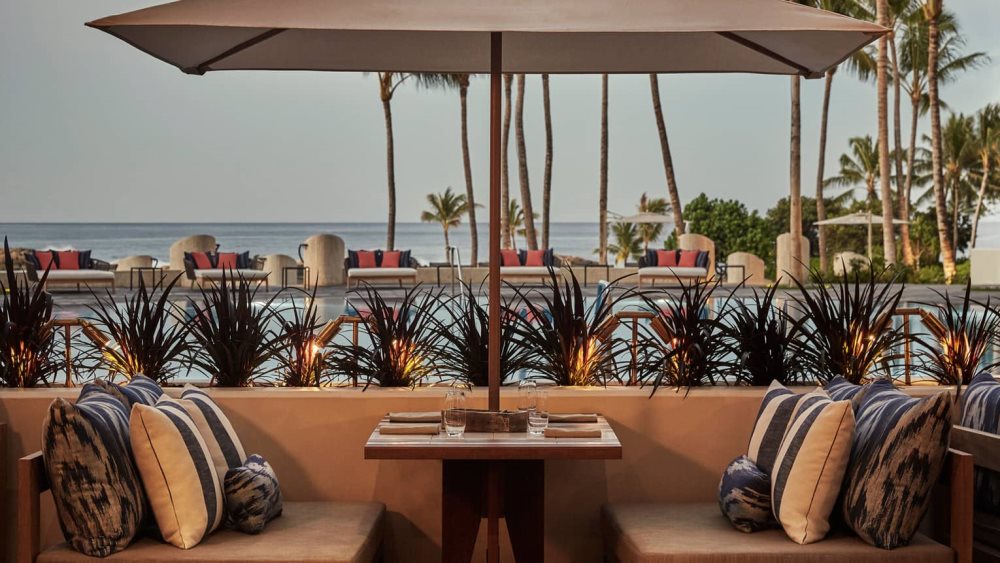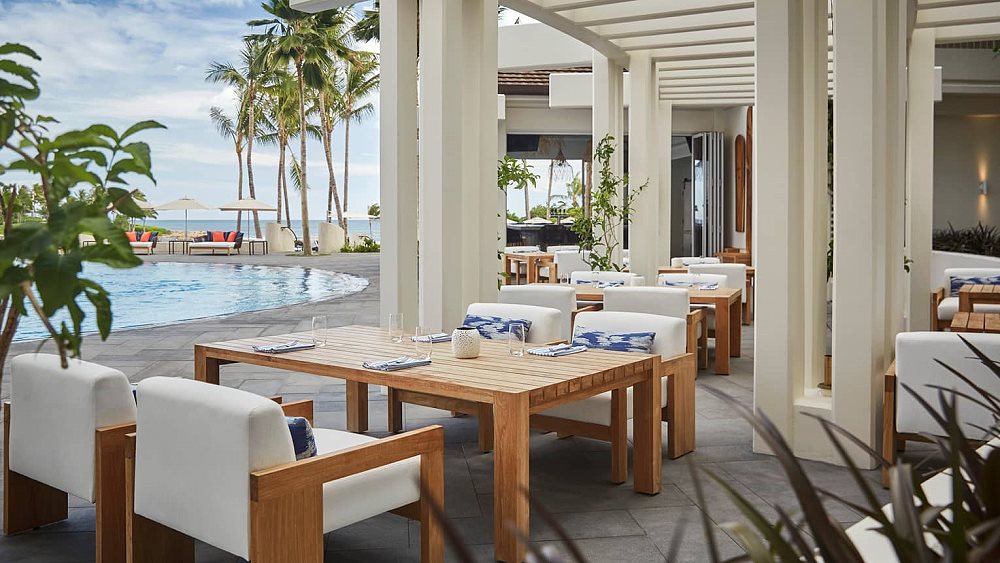 La Hiki, derived from Hawaiian saying "dawn to sunset", offers exquisite breakfast buffet daily. In between breakfast and dinner, you can enjoy brunch and cocktails. The restaurant is opened for dinner as well for you to enjoy a romantic evening and the sunset. La Hiki Kitchen's indoor and outdoor spaces are chic, modern and stylish, and you can enjoy the restaurant at any time of the day comfortably in casual and simple clothes. Whether you dine indoor or outdoor, you will bathe in the serenity of the resort and views of swimming pool, palm trees, lagoon, and endless emerald sea. The restaurant starts out refreshing in the morning and ends with an exotic and romantic evening.
---
Experience La Hiki's breakfast buffet, ranked 3rd as 2019 Best Buffet Restaurant
(La Hiki Restaurant Breakfast Buffet) 
For the 2019 Hale 'Aina Awards, La Hiki was selected 3rd as Hawaii's Best Buffet Restaurant behind 100 Sails and Hoku's. Hale Aina Awards is a prestigious restaurant guide for Hawaii's restaurants, and was launched by Honolulu Magazine in 1984 and awards Hawaii's best restaurants annually. 
You cannot doubt about the quality of breakfast at this award-winning La Hiki Kitchen. Here, you can indulge in rich-quality breakfast offered in same stylish manners as Four Seasons Hotels and Resorts presents itself. La Hiki begins the day with breakfast served in open space. The bright radiance of the sun and sparkling blue sea allows you to fully enjoy the atmosphere of the luxurious resort. Premium healthy diet breakfast items are served to replenish your morning energy to start the day. Here is La Hiki Kitchen's breakfast buffet menu items.
* Menu: Breakfast is offered  in full buffet menu ** Favorite Corner- Skirt Steak Egg, Scrambled Egg, Salmon Bagel, Avocado Toast / ** Egg Corner- Omelet, Egg Benedict, Frittata, Egg & Toast / ** Sides- Smoked Bacon, Chicken Sausage, Smoked Ham, Hash Brown, Avocado, Spinach, Baked Sweet Potato, Vegan Sausage, Mushroom, Brown Rice, etc. / **Griddle- Waffles, Toasts, Pancakes / ** Fruits and Grains- Oatmeal, Puddings, Granola, Hawaiian seasonal fruits and berries / ** Bakery- Malasada, Bagel, Sourdough, Muffin, Croissant, Haupia Cake, etc. Drinks include Coffee, Tea, Orange Juice, Guava Juice, Pineapple Juice, and Lilikoi Juice. Smoothie Bar and Matcha Corner are available as well for healthier options.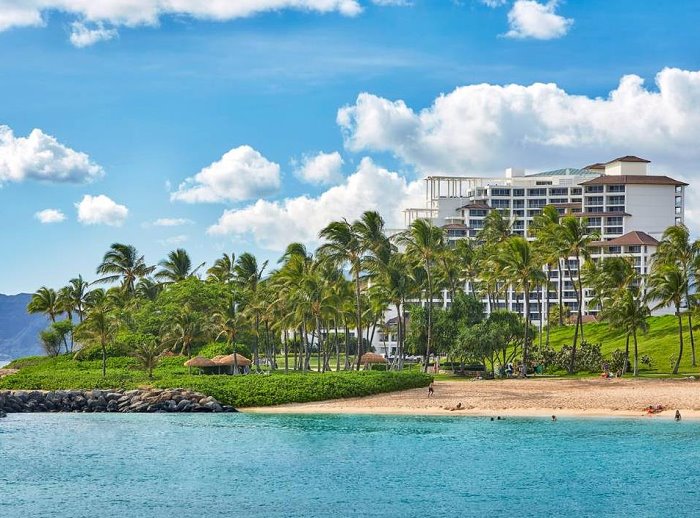 Four Seasons Resort Oahu at Ko Olina
Four Seasons Resort, one of the world-renowned global hotel and resort chains, is the icon of luxury hospitality. There are 4 Four Seasons Resorts in Hawaii. For over 27 years, the resort chain has provided premium and luxurious services in Hawaii. Many celebrities choose one of these 4 Four Seasons Resorts to stay when visiting Hawaii.  Four Seasons at Ko Olina offers high quality service and meets your highest level satisfaction. If you want to experience quality and luxurious stay, Four Seasons at Ko Olina meets your expectation.  This general area of Ko Olina has other luxury resorts located on the west side of Oahu, about 50-minute drive from Waikiki. Step into the fantastic paradise of Ko Olina.
Four Seasons Resort Oahu at Ko Olina is often referred to as Ko Olina's jewel that combines Hawaiian style with the elegance of a Four Seasons resort. The resort features 371 rooms, suites and private Lanais. There are four restaurants and a lounge. You can enjoy seafood, steak, Italian and Hawaiian menus at Mina's Fish House, La Hiki, Noe, and Waterman Bar & Grill. In the lobby, Hokulea lounge is a great place to order drinks and enjoy live music. You can always order room services as well. In addition, other amenities include spa and pool facilities, and children's activities are available as well. Some of the water activities include fishing, snorkeling tour, sunset cruise, and whale watching. Golf options at Ko Olina Golf Club are also available.