New Otani Kaimana Beach Hotel is situated on a more secluded side of Waikiki and offers a more unique and special atmosphere. It differentiates itself from most typical hotels in Waikiki. When you t

ravel in the direction of Diamond Head from crowded Waikiki, you will come across an aquarium, zoo, concert venue and Kapiolani Park.

As you drive along the beautiful Kapiolani Park and indulge in its peaceful greenery, you will find New Otani Kaimana Hotel, a quiet getaway hotel situated in front of the emerald Sans Souci Beach.
With views of the emerald beach, endless white sands and Diamond Head, New Otani Hotel is perfect for visitors seeking relaxation and much-needed rest. The entire essence of Waikiki can be captured from the hotel as well. 

Miyako and Hau Tree Lanai are two of the hidden gems of Waikiki as most travelers dine within the vicinity of Waikiki's center. Both restaurants are inside New Otani Hotel and offer excellent services, delicious meals and spectacular views of Waikiki. Tasting event for Miyako and Hau Tree Lanai was held today, and it could not have been a more romantic evening with endlessly expansive ocean views and serene atmosphere from the restaurants.
Media FAM Tour &  Dinner Tasting
New Otani Kaimana Beach Hotel  – July 11 @ 6 PM
Miyako Japanese Restaurant & Sans Souci Room
Opening reception at Miyako Japanese restaurant  
The event started out with a cocktail reception by the ocean front corner banquet room in Miyako Restaurant. Views of the stunning beach, sunset and Waikiki skyline took over the room. Various finger foods, such as fried chicken, tofu and sushi were provided during the reception.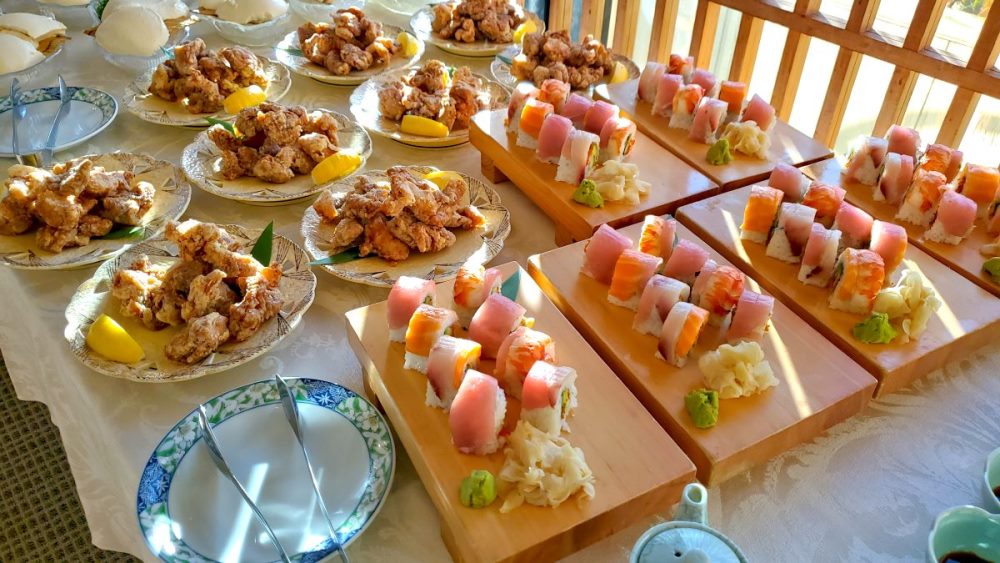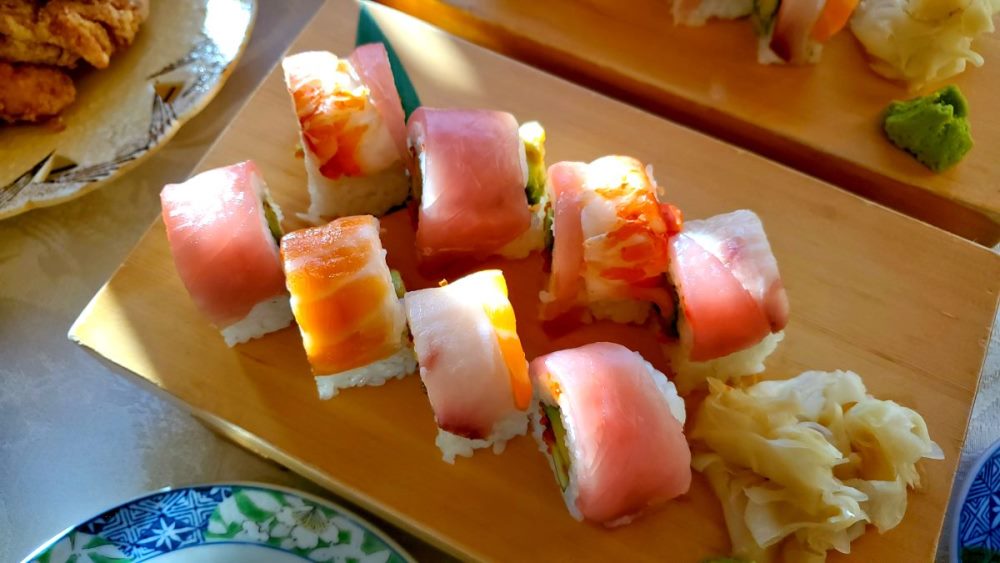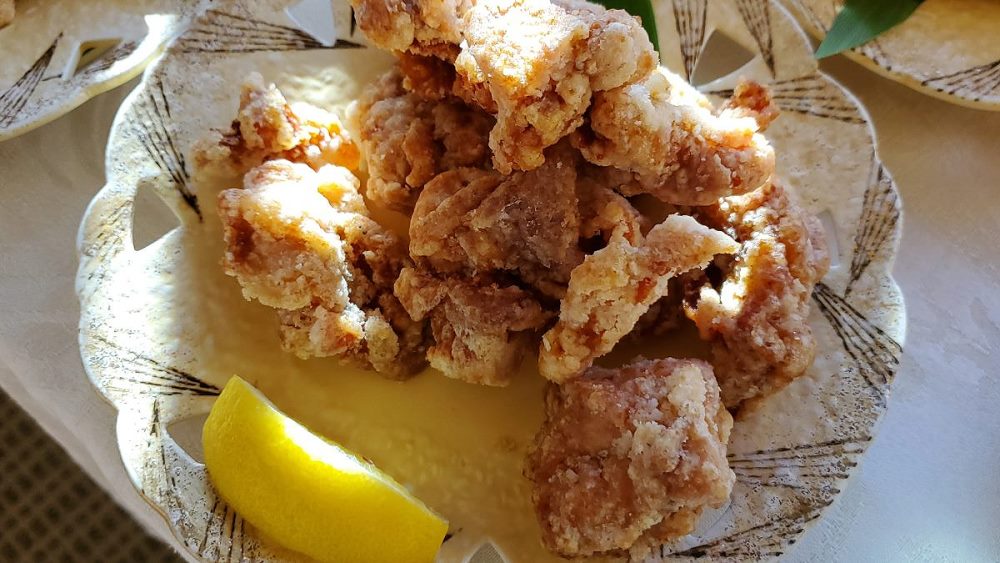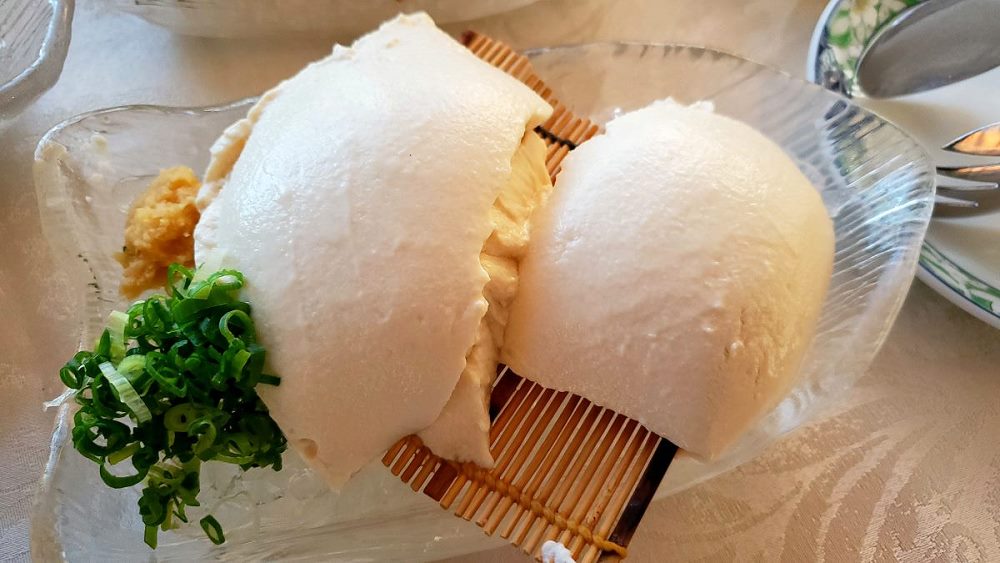 You can see Waikiki hotels from the veranda at a glance.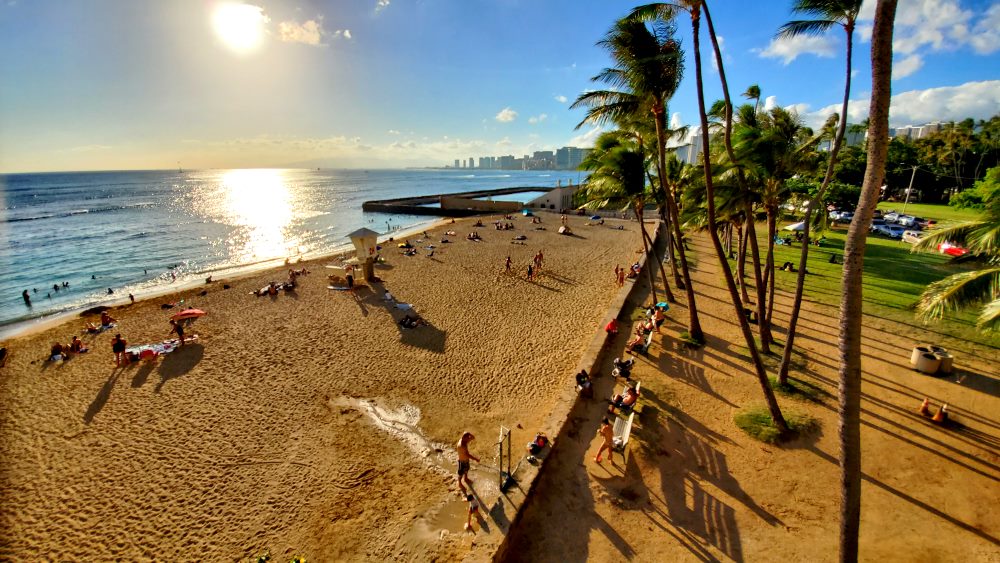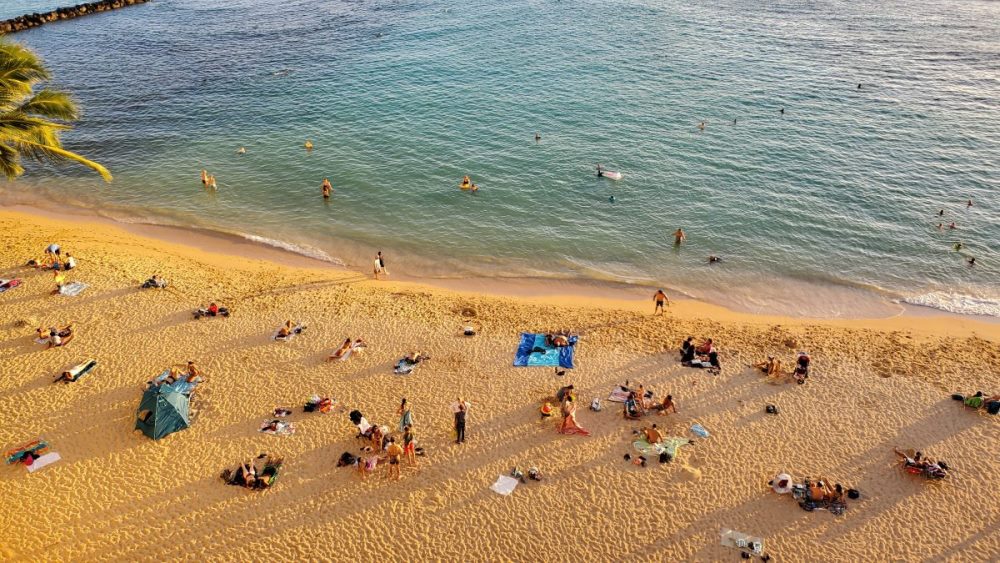 Chilled sake and beer with delicious appetizer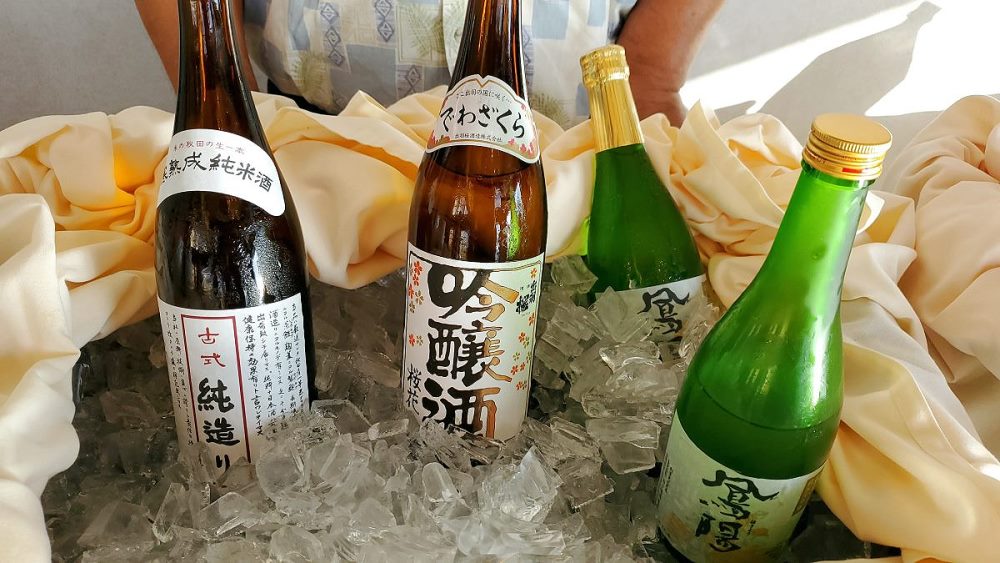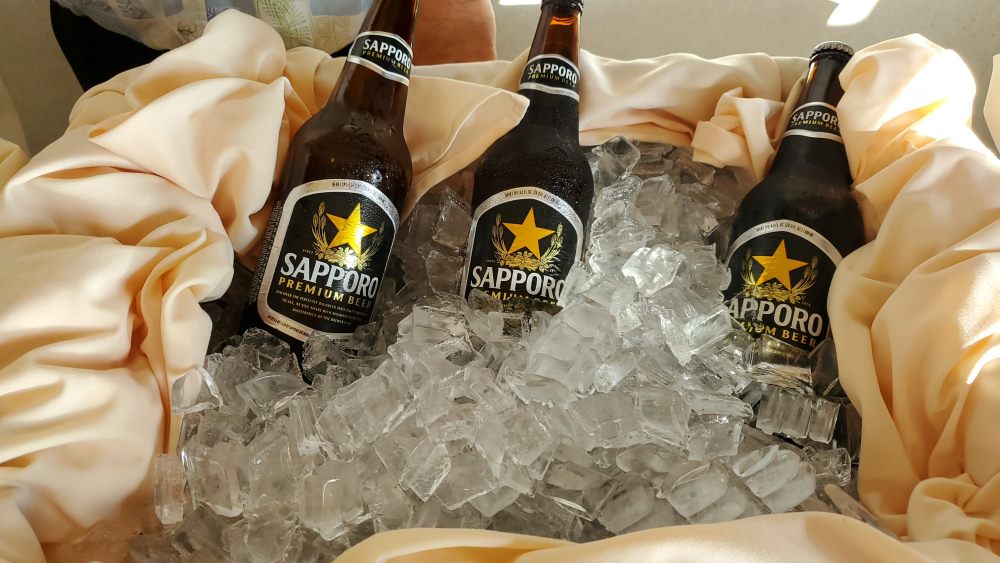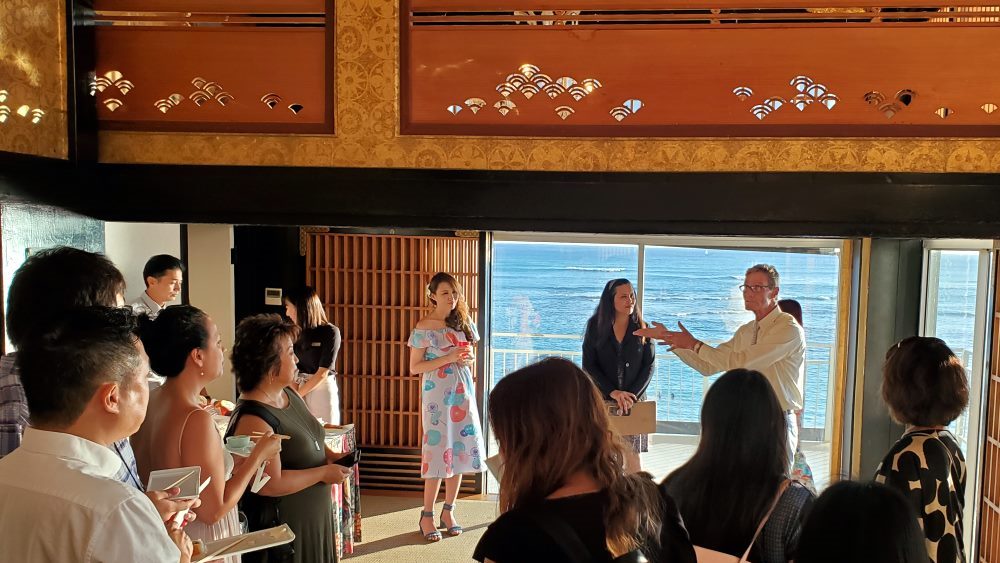 5-course dinner in Sans Souci Banquet Room  
The 5-course dinner at Hau Tree Restaurant is $69. The restaurant is directly next to the beach and a great spot to watch the unparalleled sunset view. 
[5 course menu]
Amuse Bouche: Salmon & Mango Finger Food

Appetizer: Ahi Tartar

Salad: Caesar Salad

Intermezzo: Fruit Sherbet

Combination Entree: Steak & Fish Combo

Dessert: Coconut Ice Cream
Neatly set table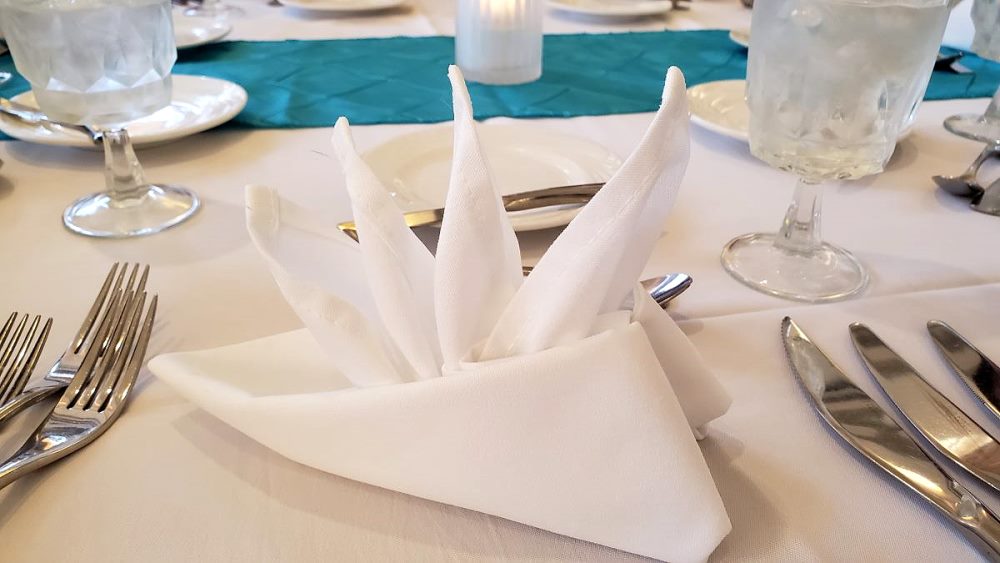 The chef's first course is the colorful Amuse Bouche, a pre-dinner dish made with finely chopped salmon and mango mixed in sour sauce and cheese on top.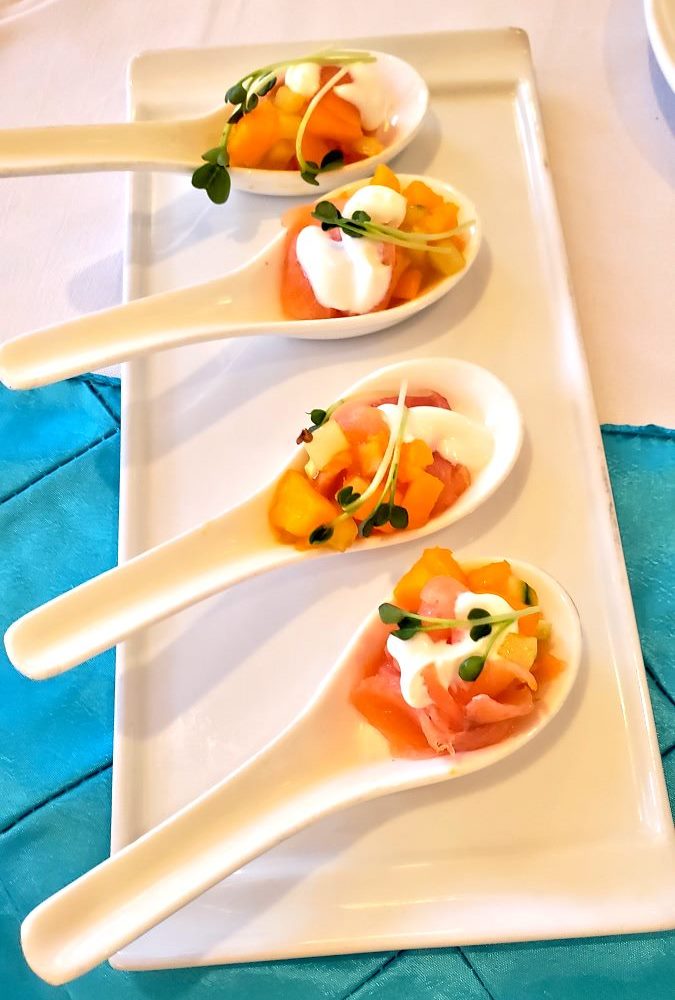 Appetizer: Ahi (tuna) tartar- Refreshing taste that combines crispness of a thinly fried bagel and fresh tartar made with tuna and vegetables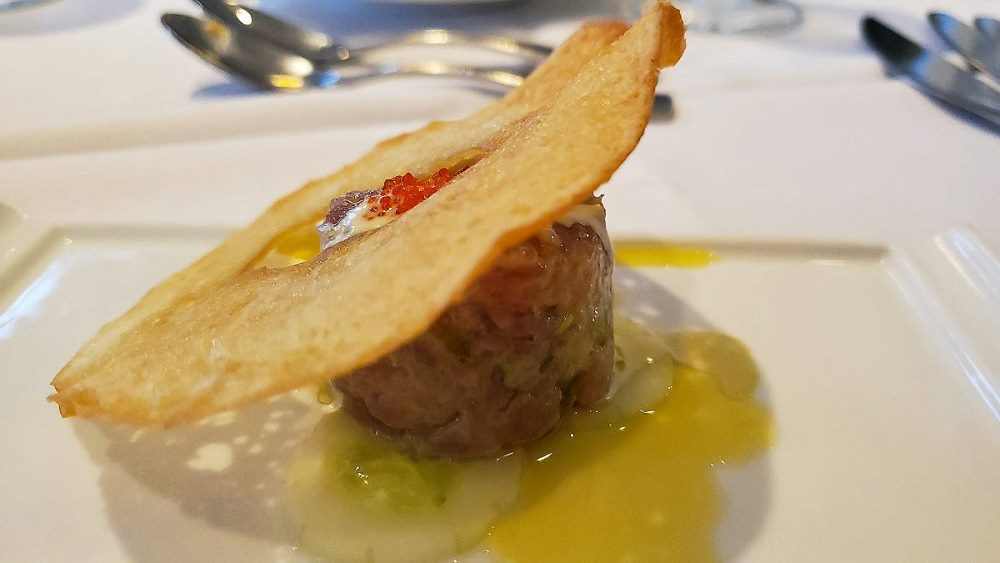 Caesar Salad- Fresh salad with just about right amount of dressing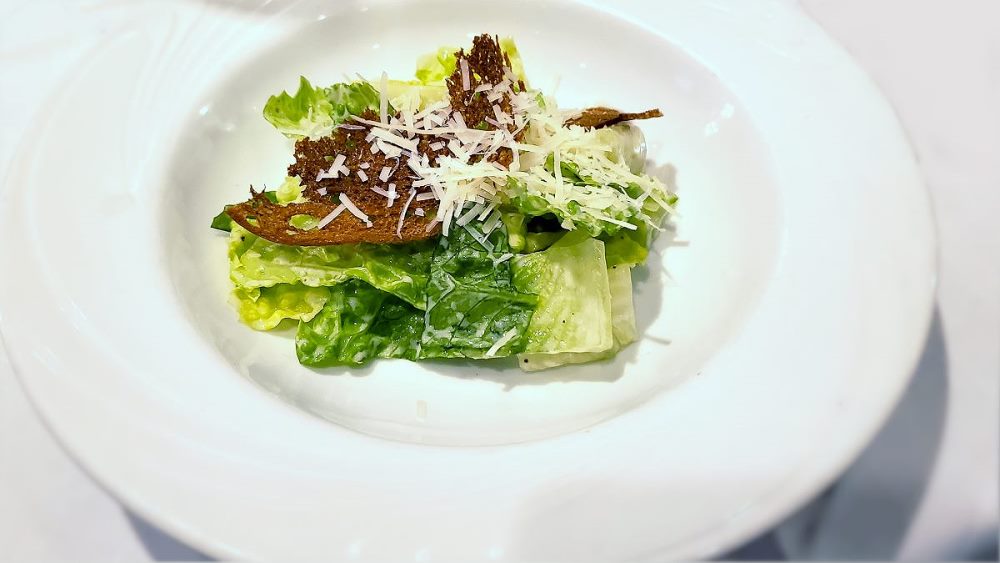 Finally, the main Entree:  Fish & Steak Combo. Savory and perfectly grilled

steak and white fish with asparagus and broccoli.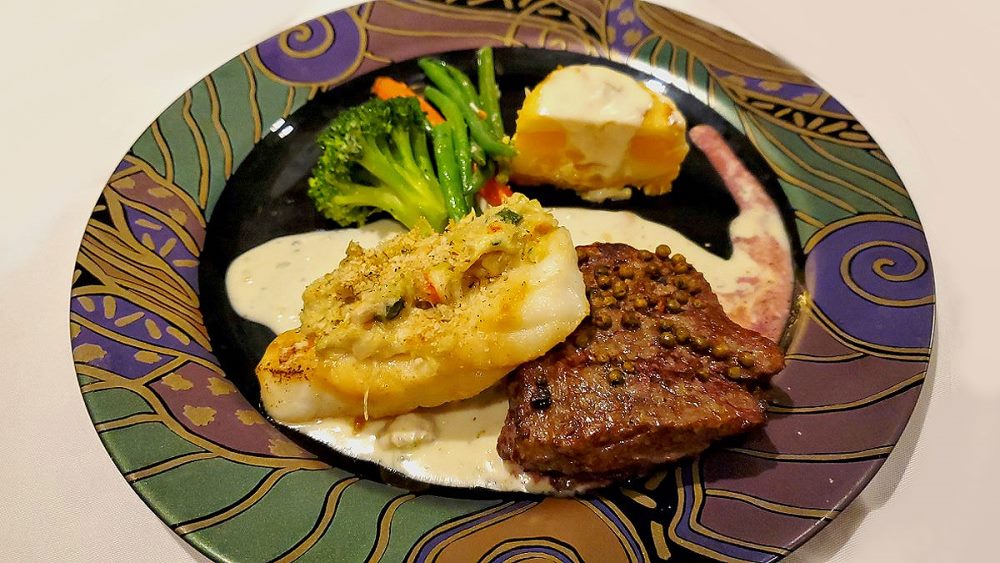 Dessert: Refreshing coconut ice cream to end the course meal in perfection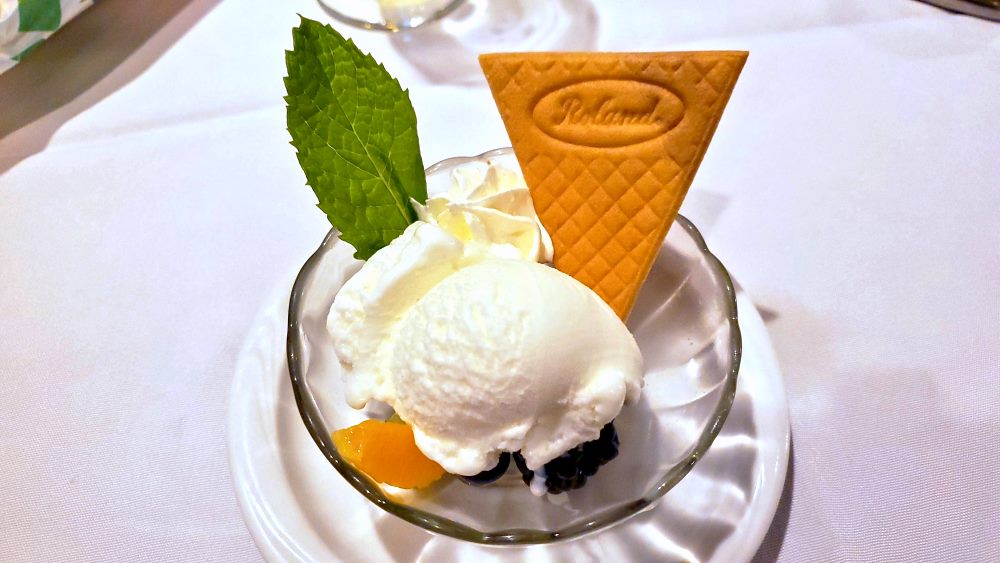 The New Otani Kaimana Beach Hotel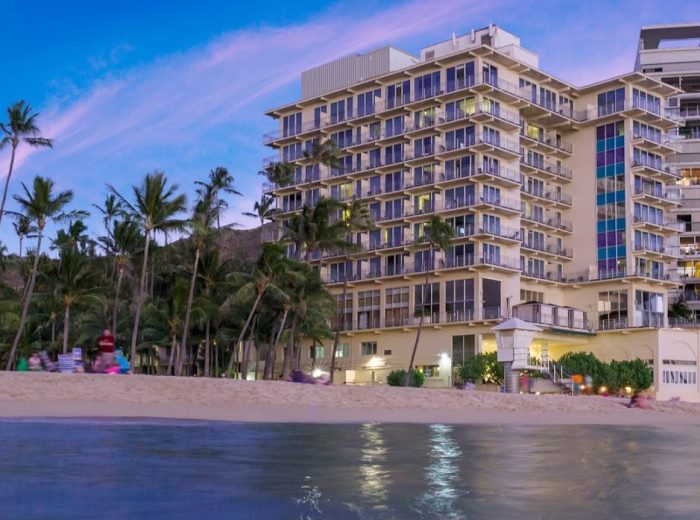 The New Otani Kaimana Beach Hotel was selected as
the best boutique hotel of the 2018 on Pineapple Awards as a result of the efforts to refurbish and renovate the hotel and website updates over the past five years .
New Otani Kaimana Beach Hotel
Address: 2863 Kalakaua Ave, Honolulu, HI 96815
Phone: (808) 923-1555
Official site: https://www.kaimana.com/