Gourmet exploration in Hawaii, a must-visit destination!
At Surf Lanai, revel in the ocean view and surrounding tropical palm trees while dining. You can sit under the cool parasol and delight in the soothing blue skies and beautiful beach of Hawaii. Enjoy the relaxing paradise of Hawaii.
Surf Lanai at The Royal Hawaiian Hotel - 

Surf Lanai

 is an outdoor beachside café, positioned alongside the pool and the oceanfront, providing al fresco breakfast and lunch service. The restaurant is specialized in mainland and Hawaiian style dishes and has an excellent view of Diamond Head and Waikiki Beach while dining at the restaurant.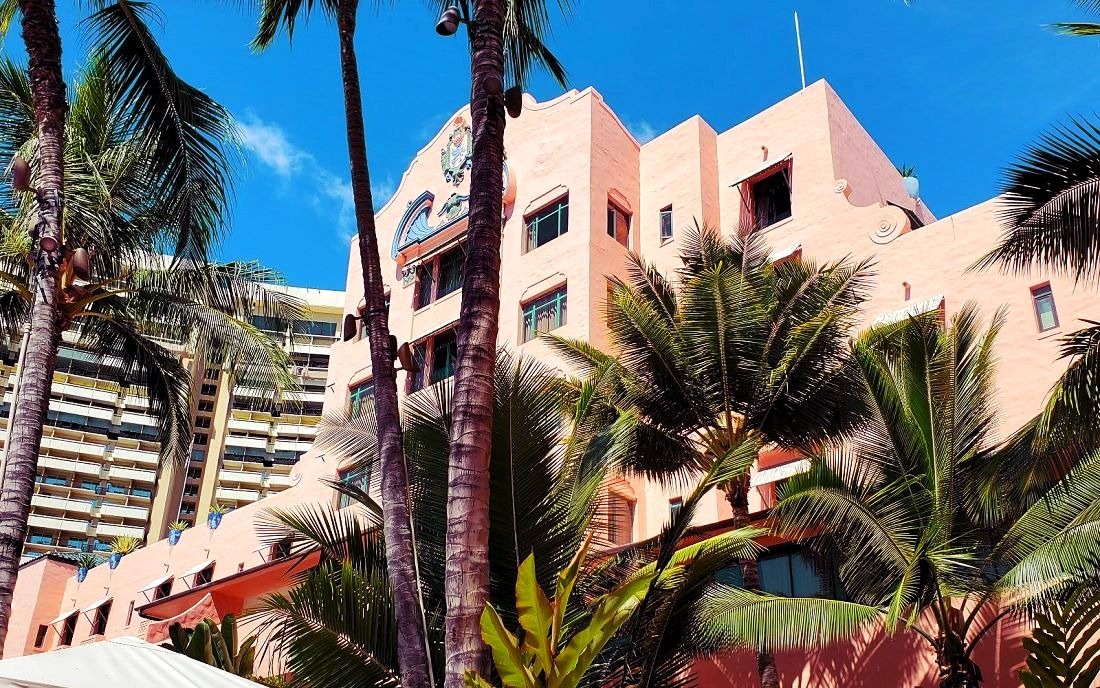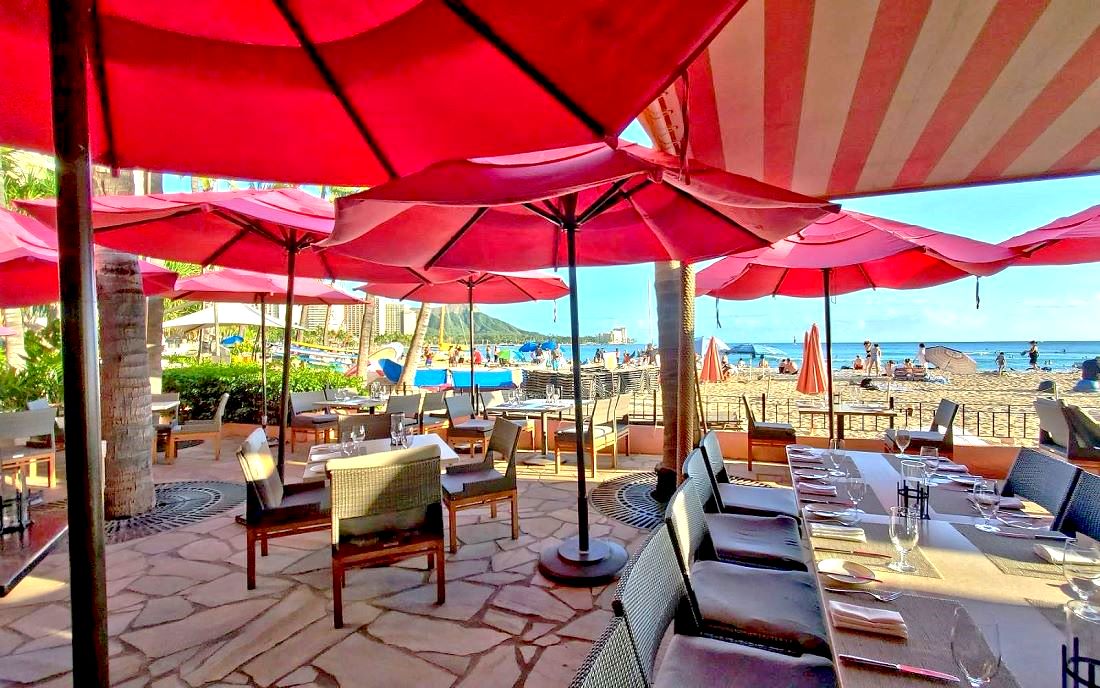 Although there are many great hotels in Hawaii, The Royal Hawaiian, a Luxury Collection Resort is a top-ranking and top-notch luxury hotel even amongst them. Surf Lanai, one of the restaurants in Royal Hawaiian, is located close to the central Waikiki Beach. The restaurant boasts a spacious and cool outdoor space overlooking the Pacific Ocean and luxury just like the hotel. It is not considered a fine-dining but rather on the more casual side.  
The restaurant opens only for breakfast and lunch. It boasts a modern and contemporary atmosphere and is also casual to match the pleasant and refreshing atmosphere of Hawaii's paradise. In the evening, the same dining space turns into a formal fine restaurant under a different name <Azure>.                                        
Surf Lanai / Azure Restaurant




2259 Kalakaua Avenue,

1F, Royal Hawaiian Hotel




,

Honolulu, Hawaii 96815 /

Phone 808. 921-4600
<Operating Hours>




Surf Lanai: Lunch

11:30 am~2pm


Azure: 

Dinner

 5:30 ~ 9pm

 




 

 

 
<Dresse Code>




Breakfast and lunch: Resort casual 




Dinner * Azure- Resort casual; sportswear, swimwear, shorts, tank tops, and beach sandals are not recommended
Directions to Surf Lanai Restaurant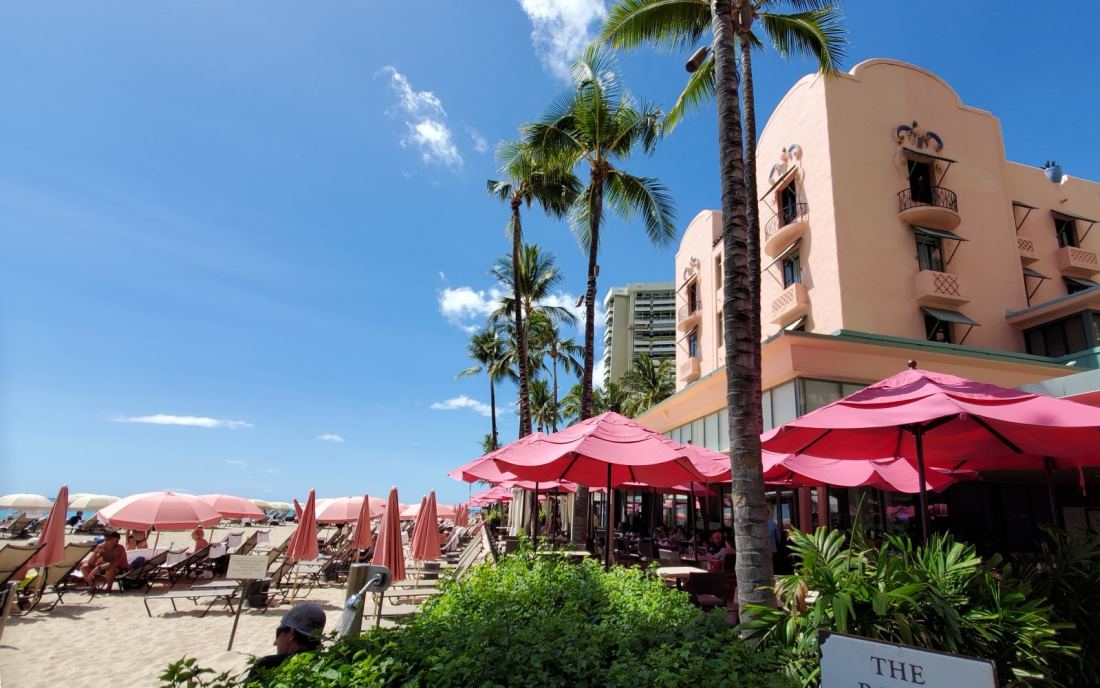 Surf Lanai is easy to find once you get to the center of Waikiki. At the heart of Waikiki Beach, you can easily spot a pink, palace-like hotel, which is the Royal Hawaiian. Surf Lanai is located on the ground floor of the hotel facing the beach. There is no direct access from the beach to the restaurant, so you must walk in from the hotel on Kalakaua Avenue. 
Inside and outside of Surf Lanai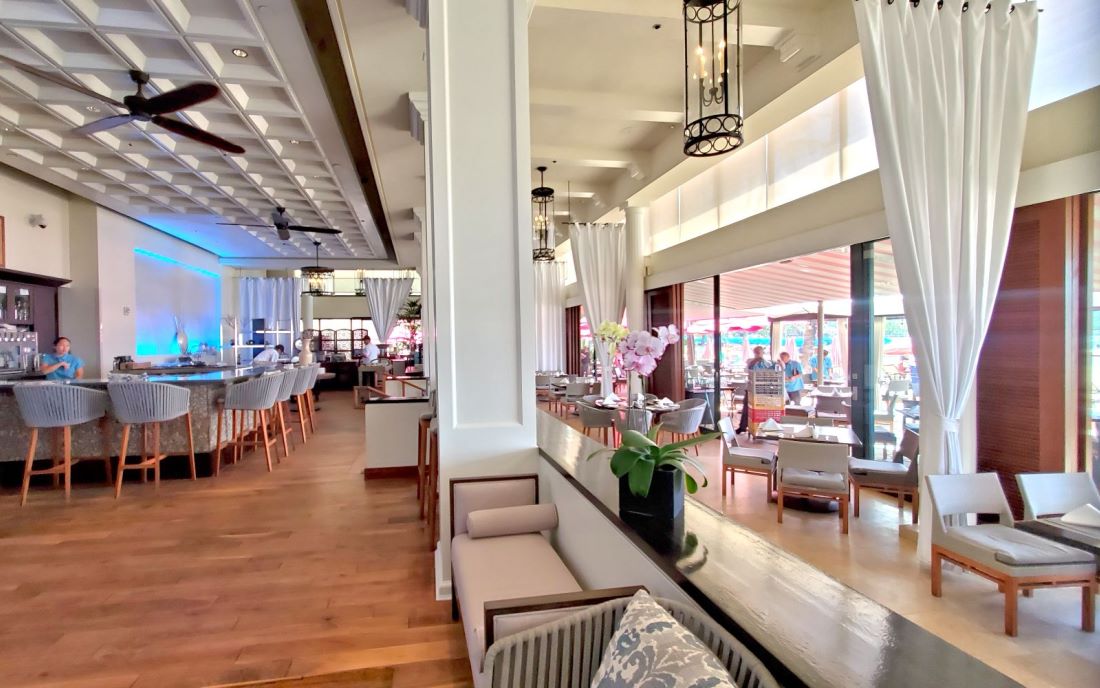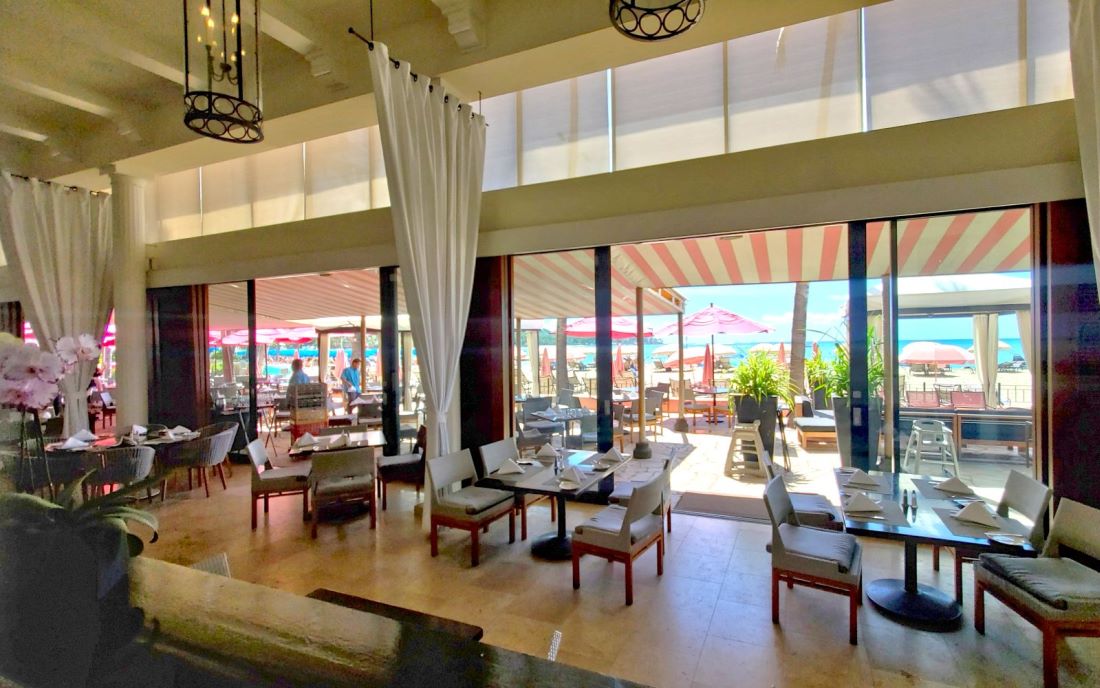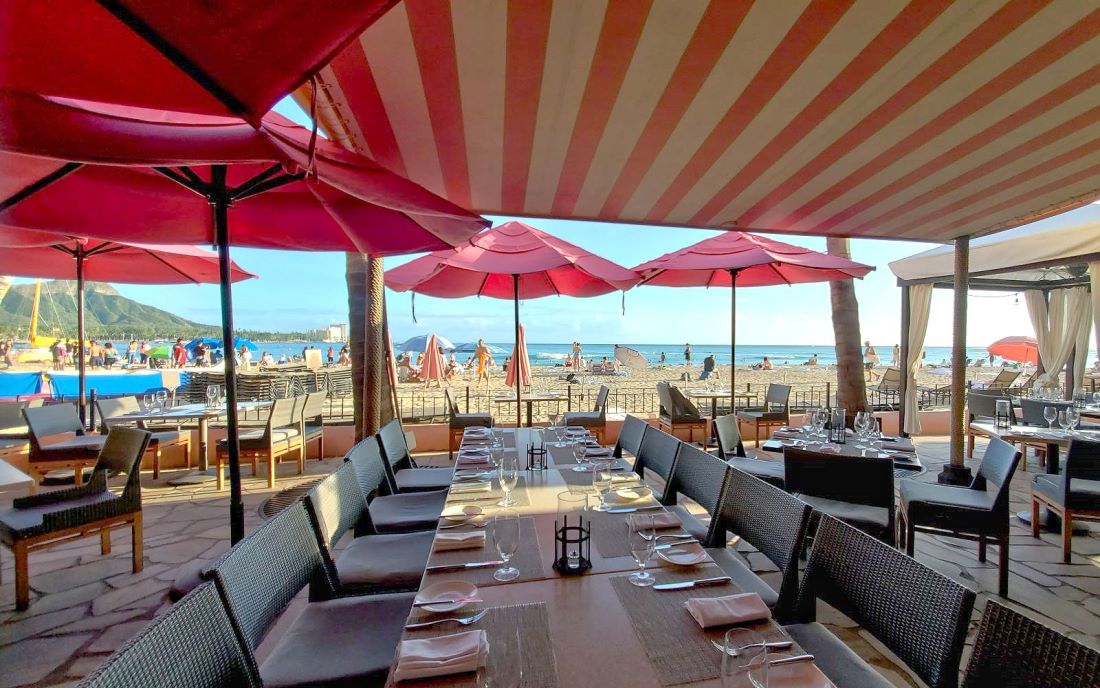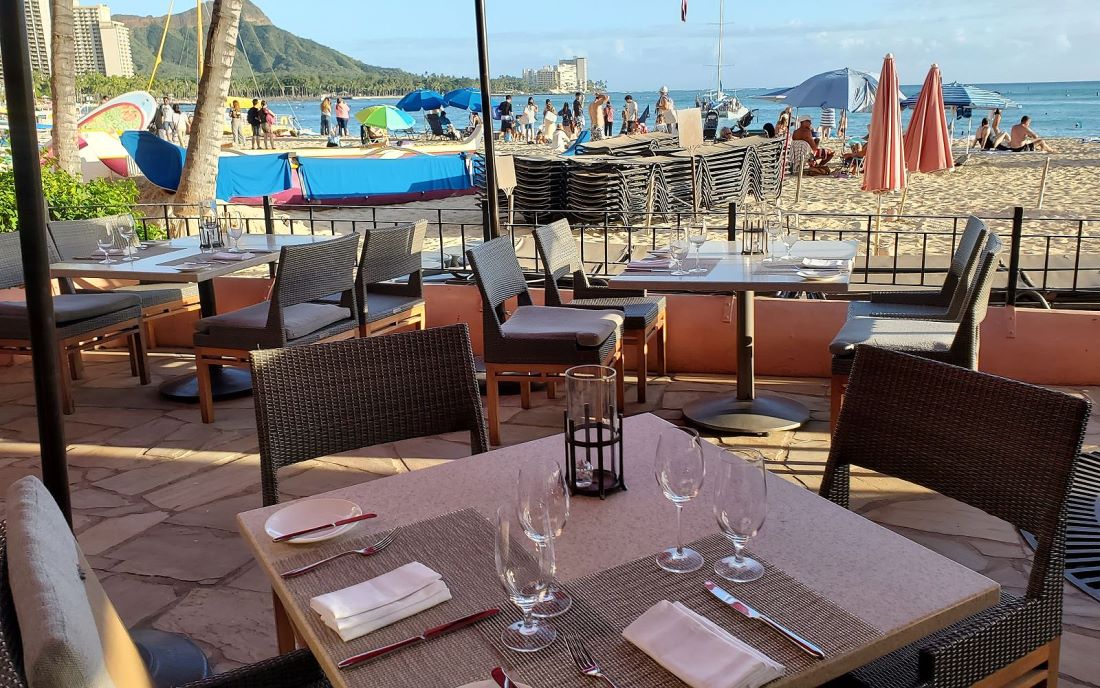 Lunch 
Before the meal ~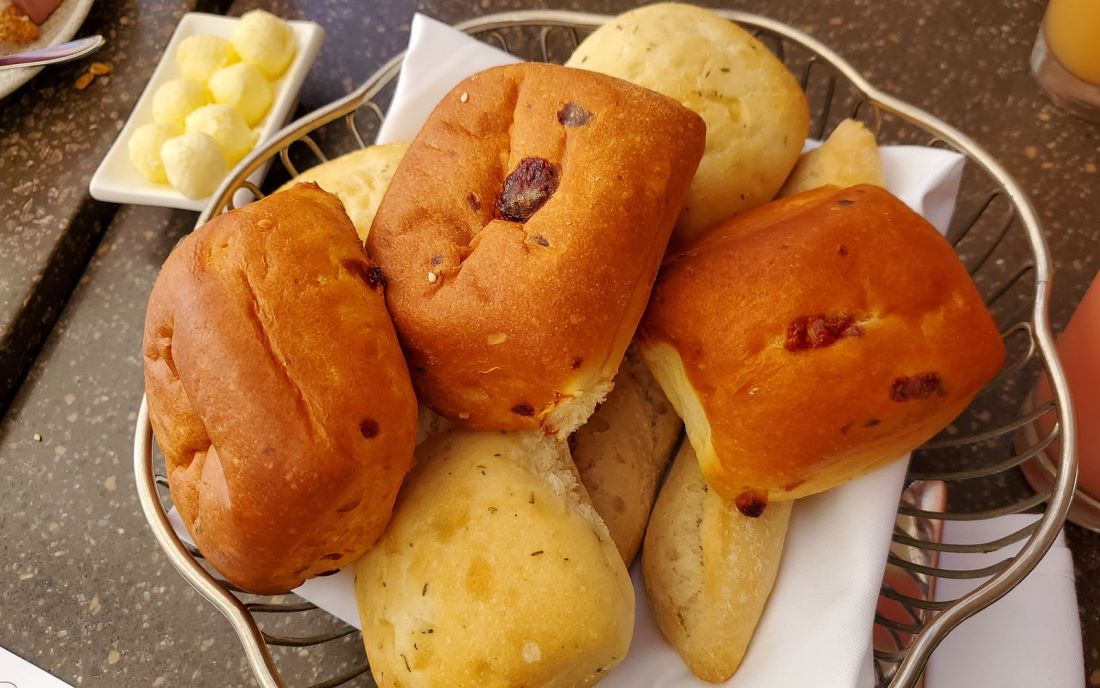 First comes the soft bread and butter 
Royal Alii Burger $ 22 * ​​parmeson truffle fries $ 3 (additional)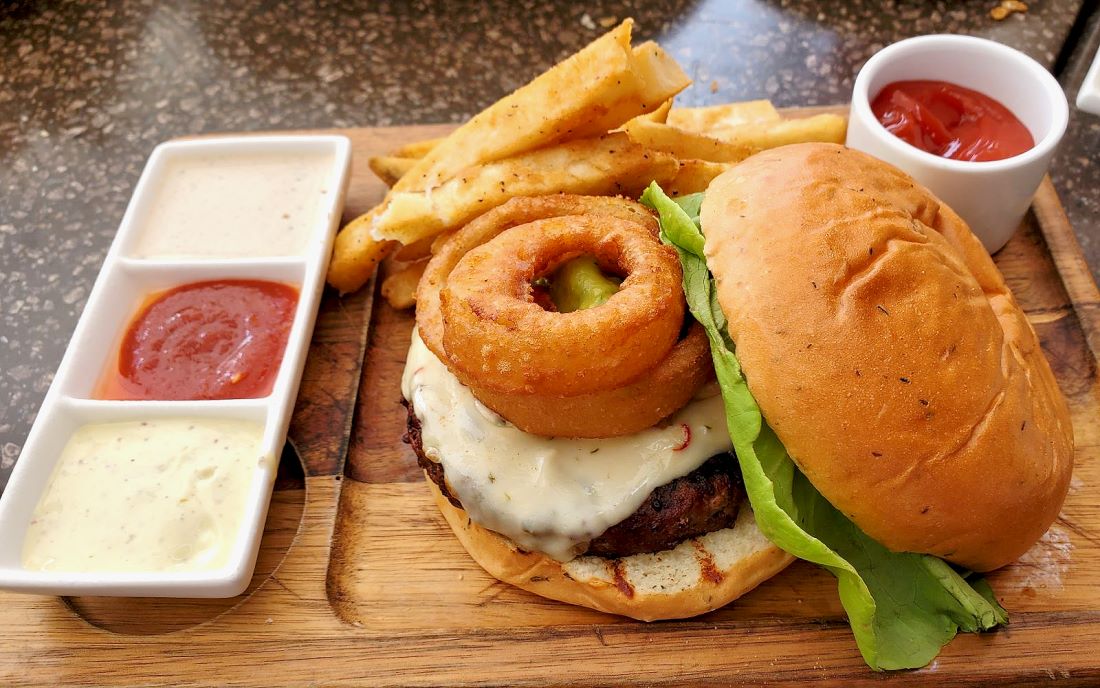 A must-try homemade burger in Hawaii. Hamburgers are everywhere wherever you go, but the homemade burgers at a non-fast food restaurant are definitely different. The size and quality of the burgers are significantly different and easily noticeable. This burger is served with fresh ingredients such as peppers, cheese, cabbage, onions, mushrooms, and fries. It does not have an overwhelming meat smell to it and is served with plenty cheese. Burgers you eat by the beach definitely do taste better! 
 Welo Vera Pasta $ 23 + $ 7 (

add shrimp)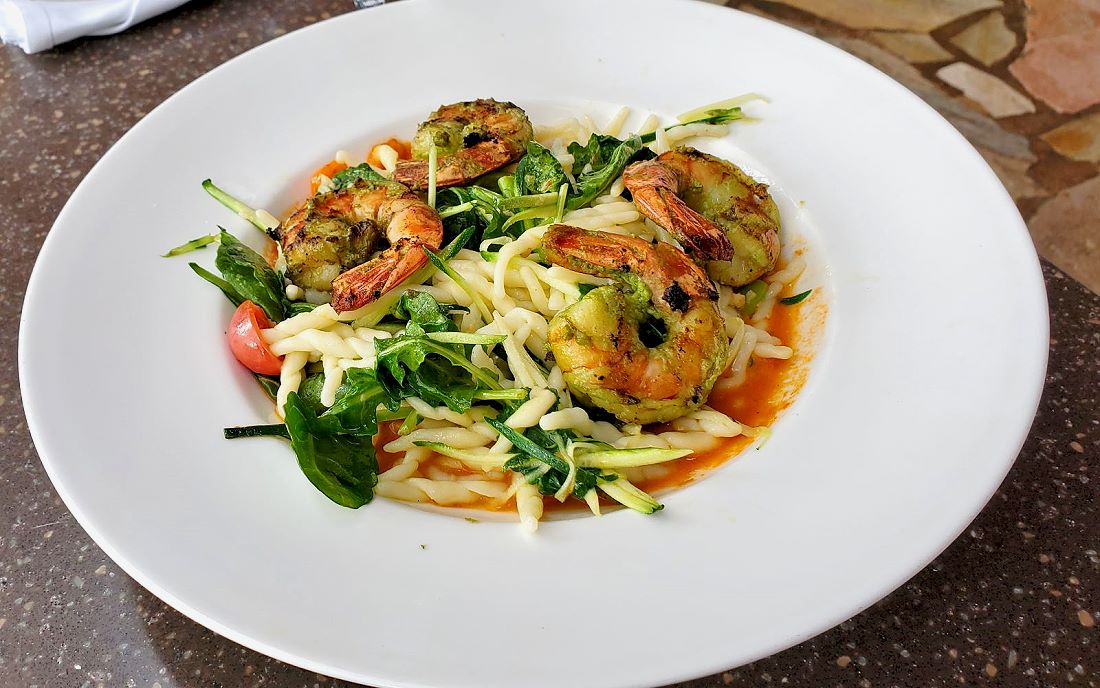 Welo Vera Pasta is a signature pasta at Surf Lanai. The pasta is cooked with asparagus, kale and cherry tomatoes with tomato-flavored marinara sauce. The pasta dish is fresh and refreshing and not overwhelming. Add grilled shrimp for extra flavor and prettier dish.  If you like the spicy flavor, ask for a tabasco sauce. * chicken or shrimp toppings cost additional  $ 7. 
 Surf & Turf Pizza $ 23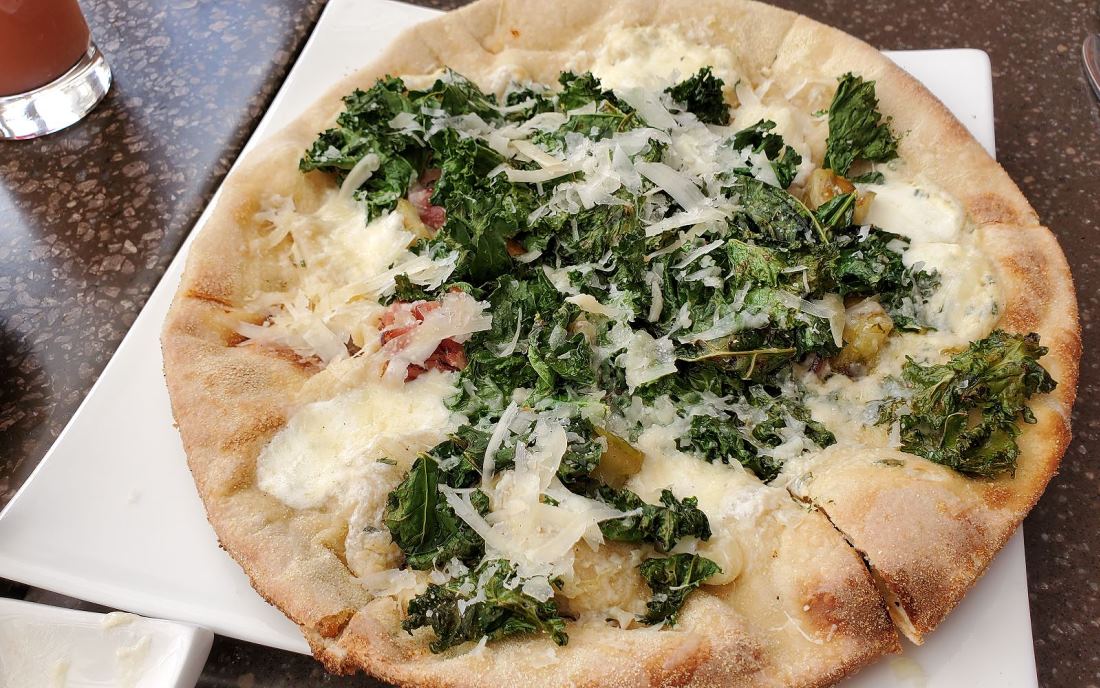 Surf & Turf is a crispy thin pizza made of onion, shrimp, bacon, and kale with plenty cheese. Even though it is labeled as one-person serving, the pizza is plenty for two. 
Open-faced Lobster Tartine $ 26

This light dish is suitable if you are on a diet. Lobster and vegetables are placed on a thin bread.  You can enjoy the fresh taste of this artistic dish.  With a thin bread on the bottom in addition to the salad and bits of lobster, this dish can fill you up but still may be insufficient for those who need a little bit more of food.
Coconut Grove Loco Moco $ 25

Coconut Grove Loco Moco is served with eggs and seasoned beef ribs on top of a white rice. A Hawaii traditional dish, Loco Moco is usually served with a hamburger patty and fried egg over white rice, but the one served at Surf Lanai is cooked in a slightly different style. The rice is prepared in fried rice style with garlic and vegetables. On top of that, the seasoned beef ribs, fried egg and teriyaki sauce complete the dish. 
Twisted Market Fish & Chips $ 24

If you don't like meat, Fish and Chips is strongly recommended. Not many people know, but Fish and Chips is very popular in Hawaii. Fish and Chips is often served as a meal or appetizer in Hawaii. Twisted Market Fish & Chips is served with fried Mahi-mahi, fried green beans and pickles.
Dessert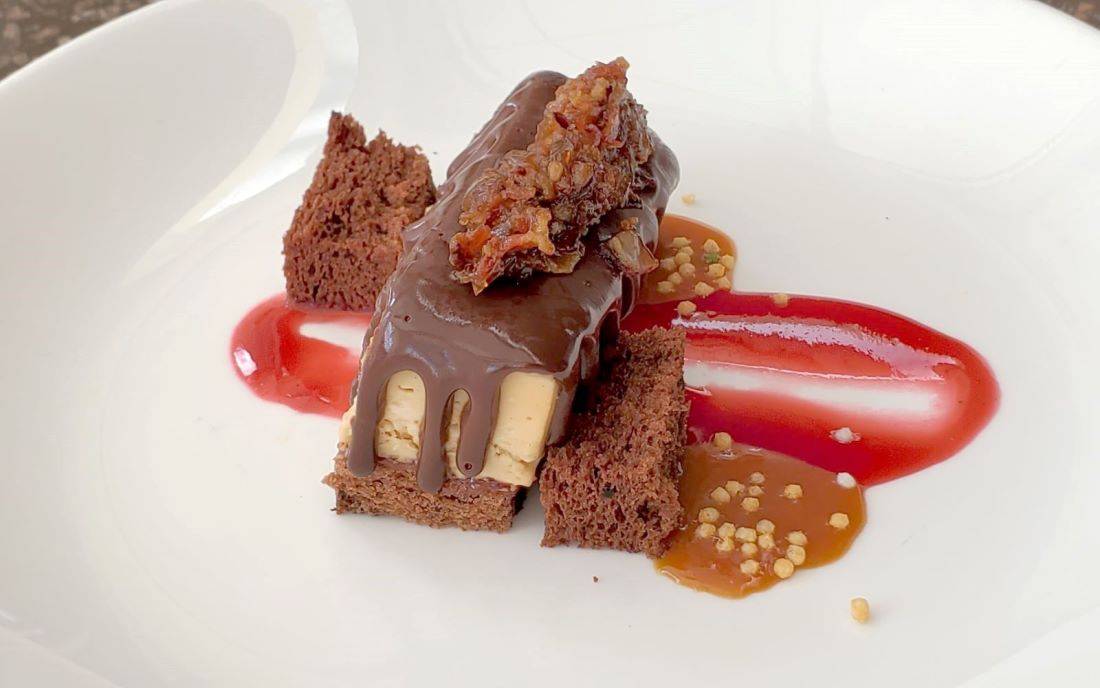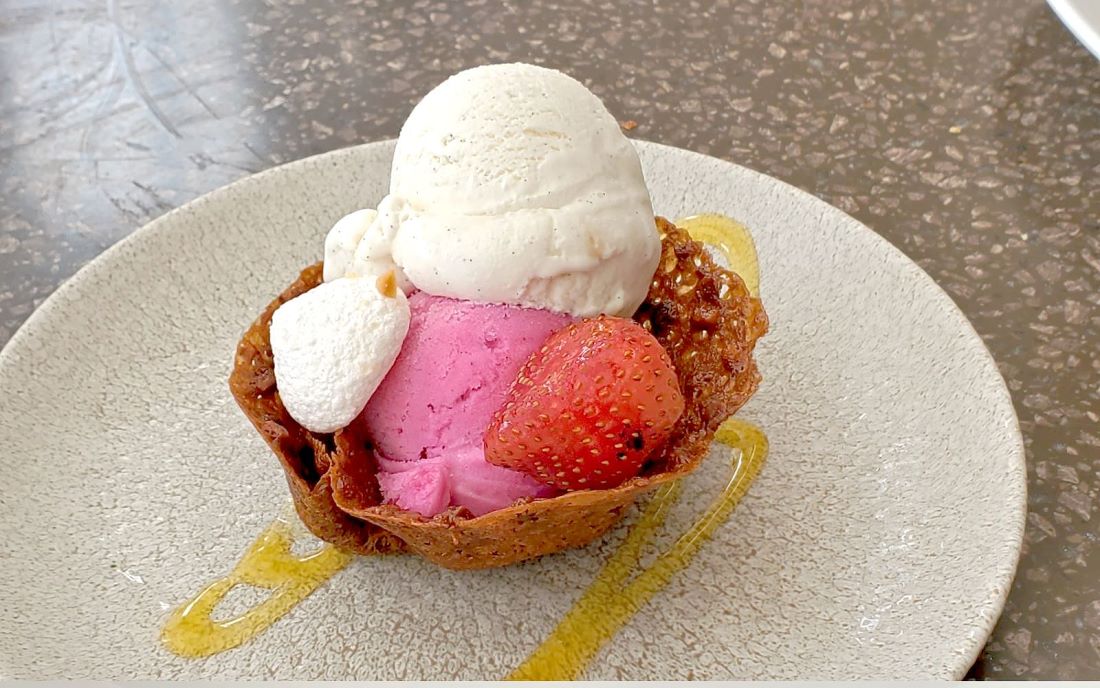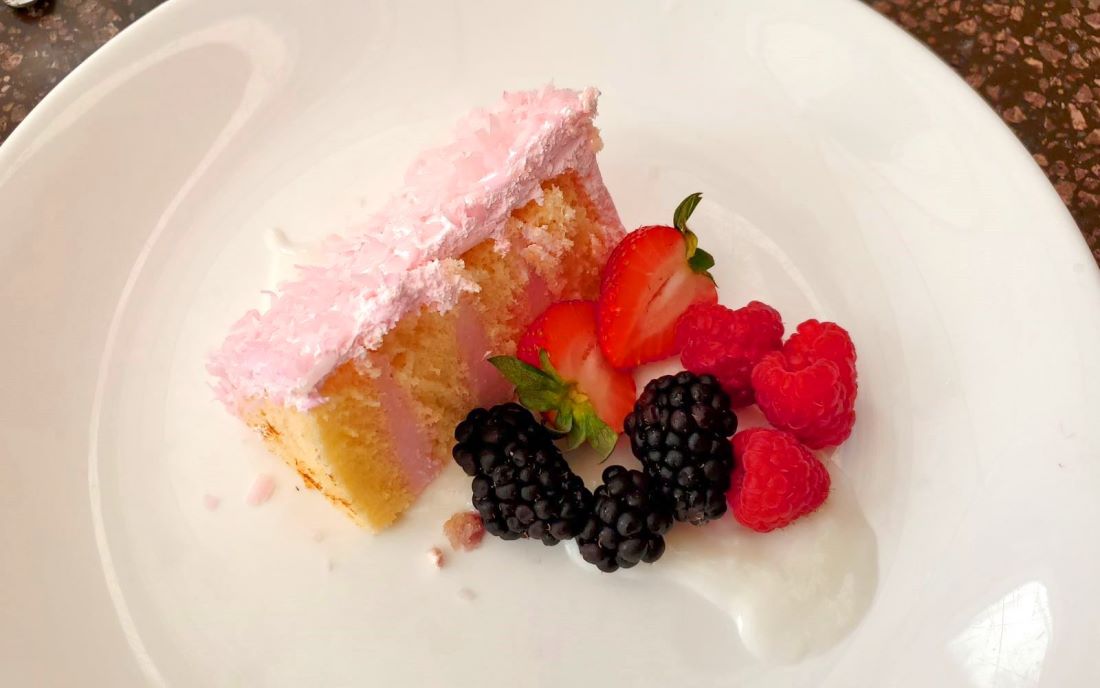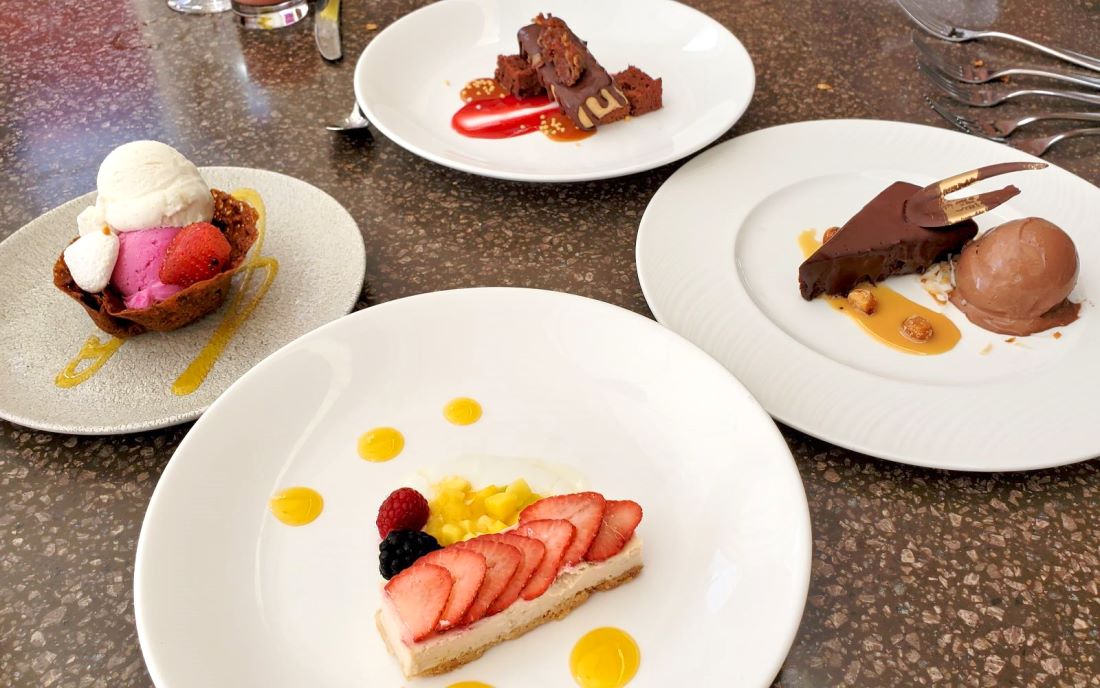 Azure (Dinner only)
In the evening, the same space used as Surf Lanai transforms into a sophisticated and classy restaurant, Azure. You can enjoy the beautiful sunset and night views of the beach.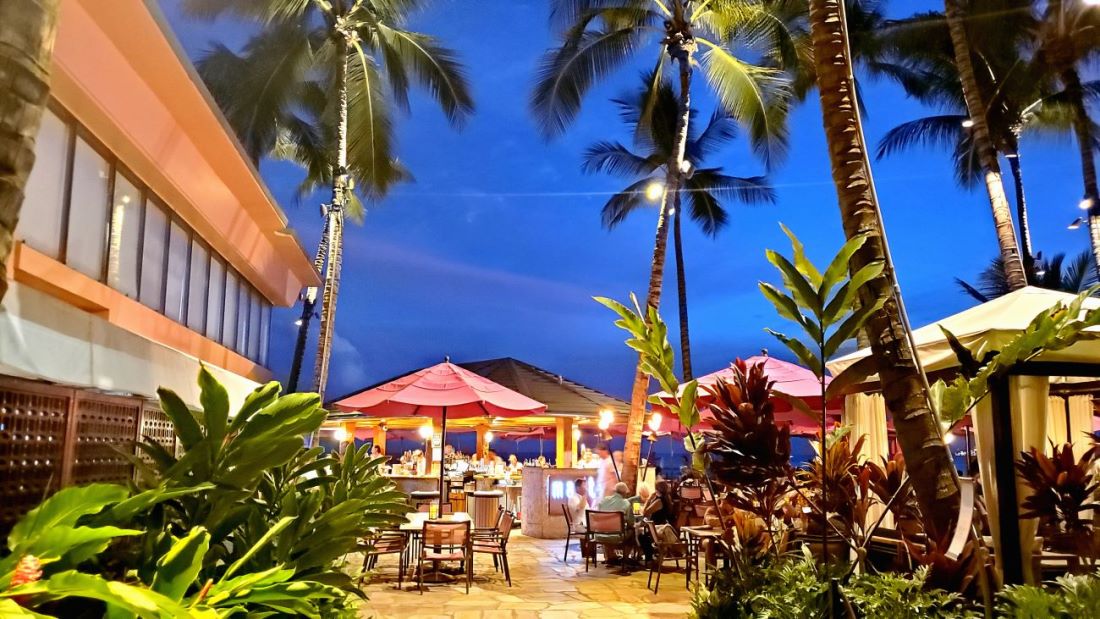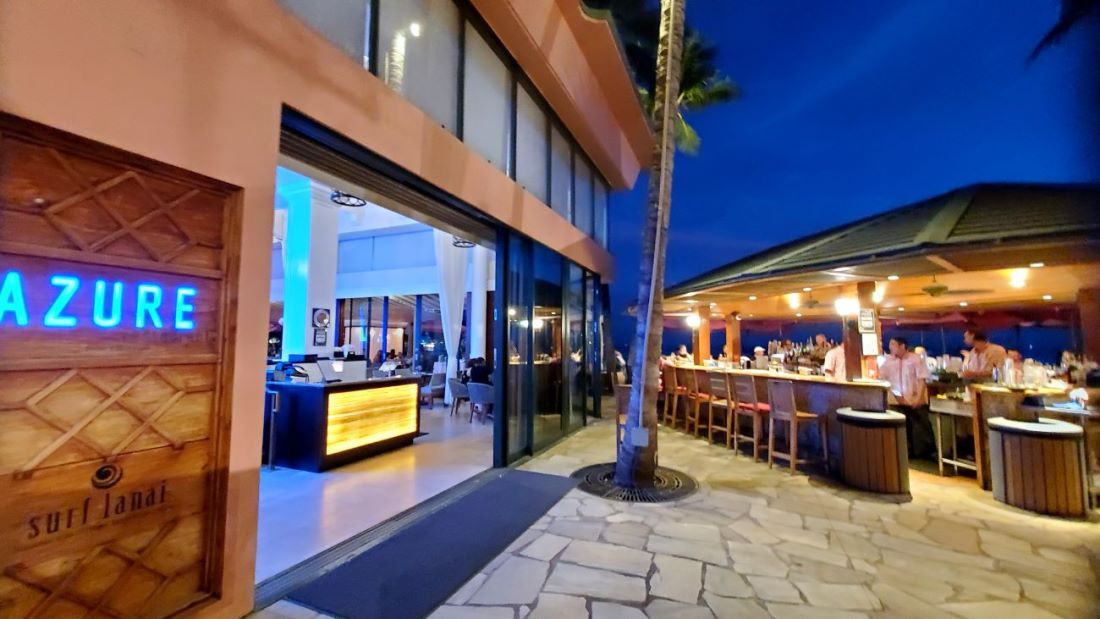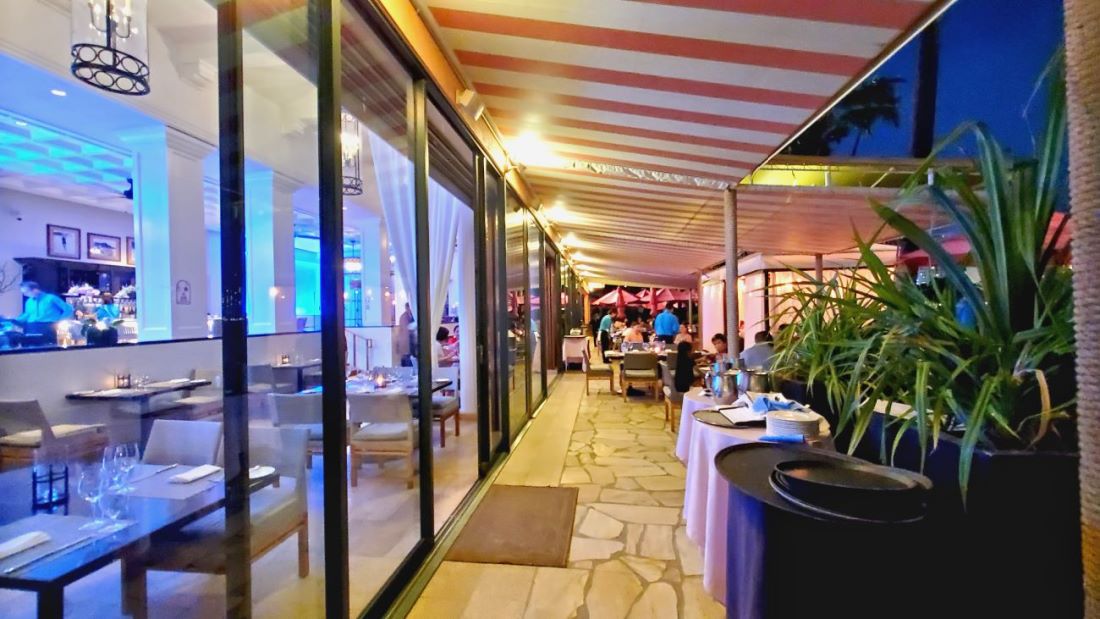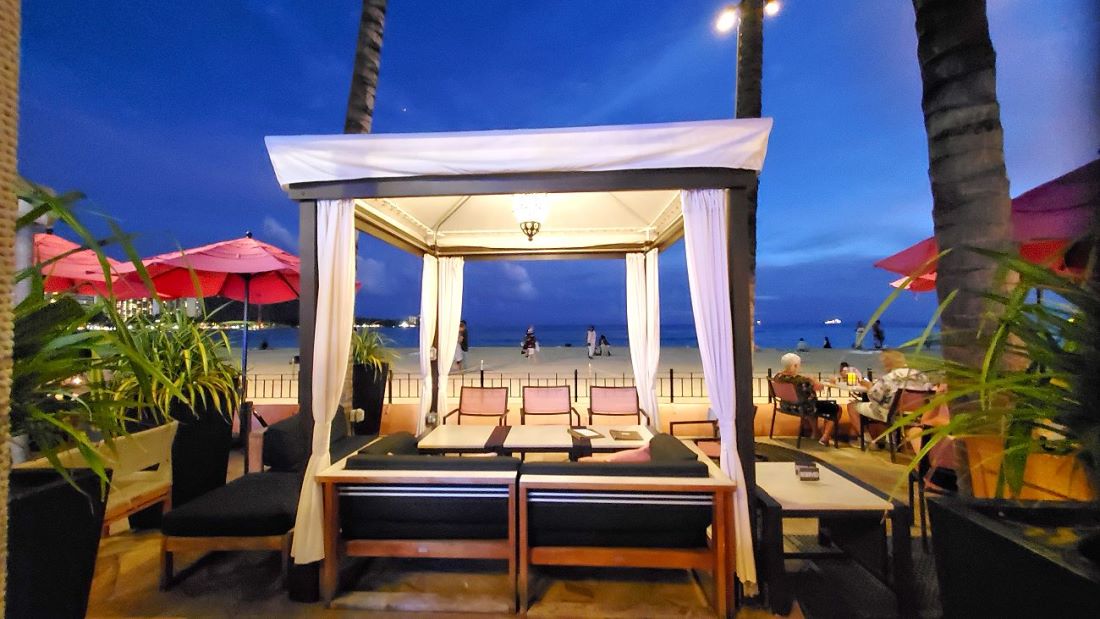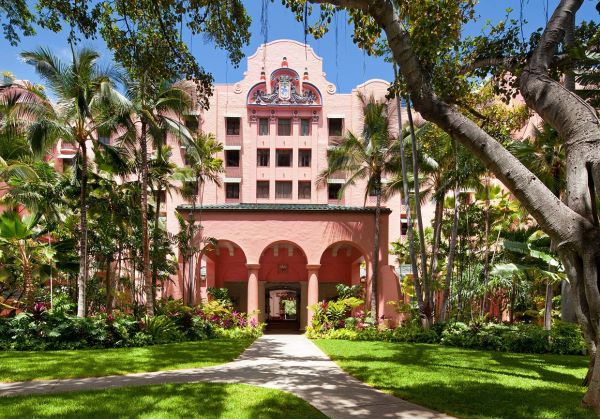 Royal Hawaiian Hotel
The hotel is an embodiment of Hawaiian tradition and heritage. It is one of The Luxury Collection hotels with a total of 528 rooms and suites decorated in opulence. The hotel b

oasts a lively and exotic atmosphere with palace-like features, including a retro look, majestic arch décor, gorgeous and fragrant gardens and antique-filled wallpaper and floor tiles.

The hotel offers a six-story Historic Tower and Mailani Tower with modern facilities. P

ink parasols, towels, spa facility, and logo shops truly elicit sophistication and radiate brightness.

You can enjoy the dreamy coastline view and Diamond Head right in front of the hotel facing the beach.