必見の目的地であるハワイでのグルメ探索!
サーフラナイでは、食事をしながら海の景色と周囲の熱帯のヤシの木を楽しみます。涼しいパラソルの下に座り、心地よい青い空とハワイの美しいビーチをお楽しみいただけます。ハワイのリラックスした楽園をお楽しみください。
ロイヤルハワイアンホテルの

サーフラナイ

 - 

サーフラナイ

は、プールとオーシャンフロントのそばにある屋外のビーチサイドカフェで、屋外での朝食とランチサービスを提供しています。

レストランは本土料理とハワイアンスタイルの料理を専門としており、レストランで食事をしながら、ダイヤモンドヘッドとワイキキビーチの素晴らしい景色を眺めることができます。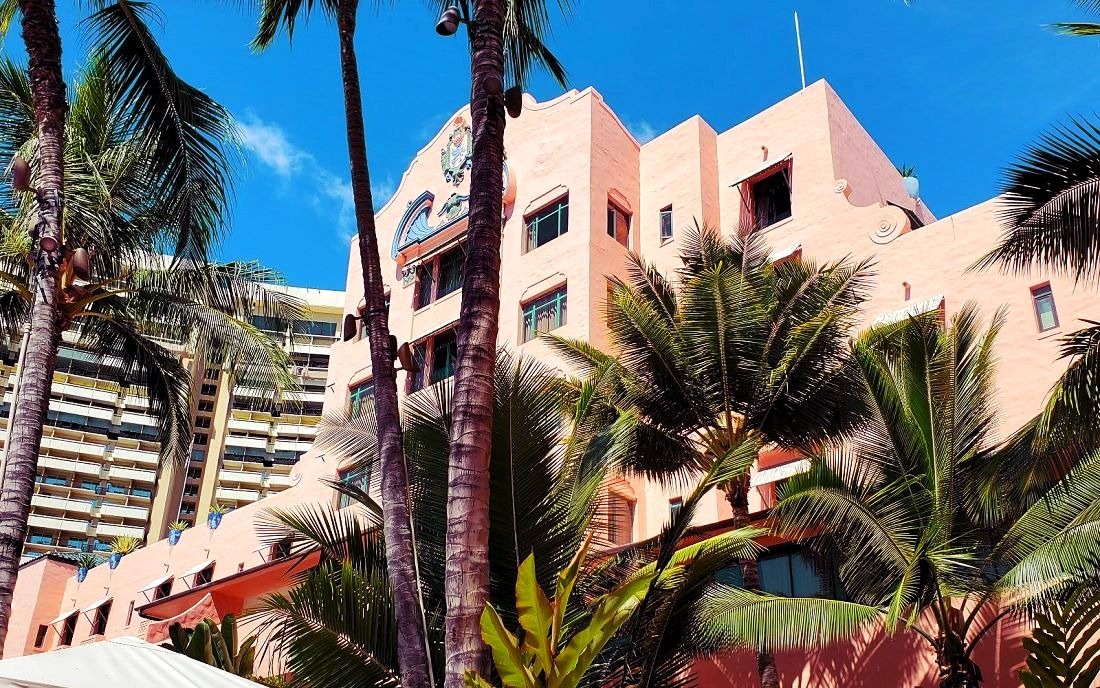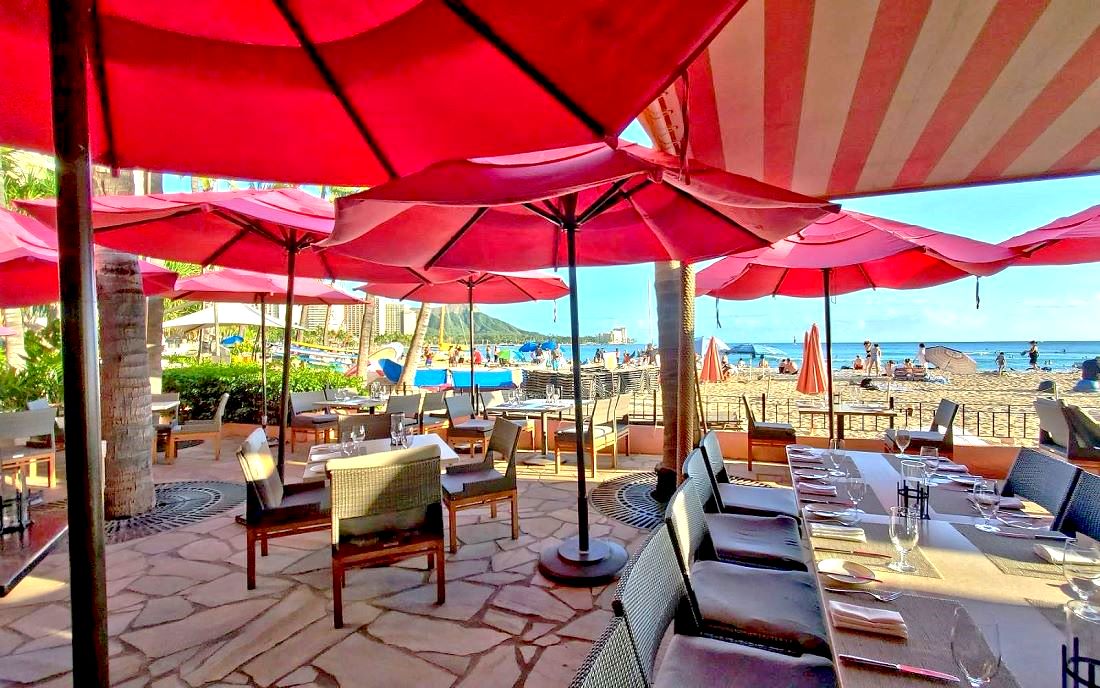 ハワイには多くの素晴らしいホテルがありますが、ザロイヤルハワイアン、ラグジュアリーコレクションリゾートは、その中でも一流で一流のラグジュアリーホテルです。ロイヤルハワイアンのレストランの1つであるサーフラナイは、ワイキキビーチ中心部の近くにあります。レストランはホテルと同じように太平洋と豪華さを見渡す広々とした涼しい屋外スペースを誇っています。高級料理とは考えられていませんが、よりカジュアルな雰囲気です。  
レストランは朝食とランチにのみ営業しています。モダンでコンテンポラリーな雰囲気が自慢で、ハワイの楽園の心地よいさわやかな雰囲気に合わせてカジュアルにもなっています。夕方には、同じダイニングスペースが別の名前である「Azure」という正式な高級レストランに変わります。                                        
Surf Lanai / Azure Restaurant




2259 Kalakaua Avenue、

1F、Royal Hawaiian Hotel




、

Honolulu、Hawaii 96815 /

Phone 808. 921-4600
<営業時間>




サーフラナイ:ランチ

11:30 am〜2pm




アズール:

ディナー

 5

: 

30〜9pm

 




 

 

 
<ドレスコード>




朝食と昼食:リゾートカジュアル 




ディナー* Azure-リゾートカジュアル。

スポーツウェア、水着、ショーツ、タンクトップ、ビーチサンダルはお勧めしません
サーフラナイレストランへの道順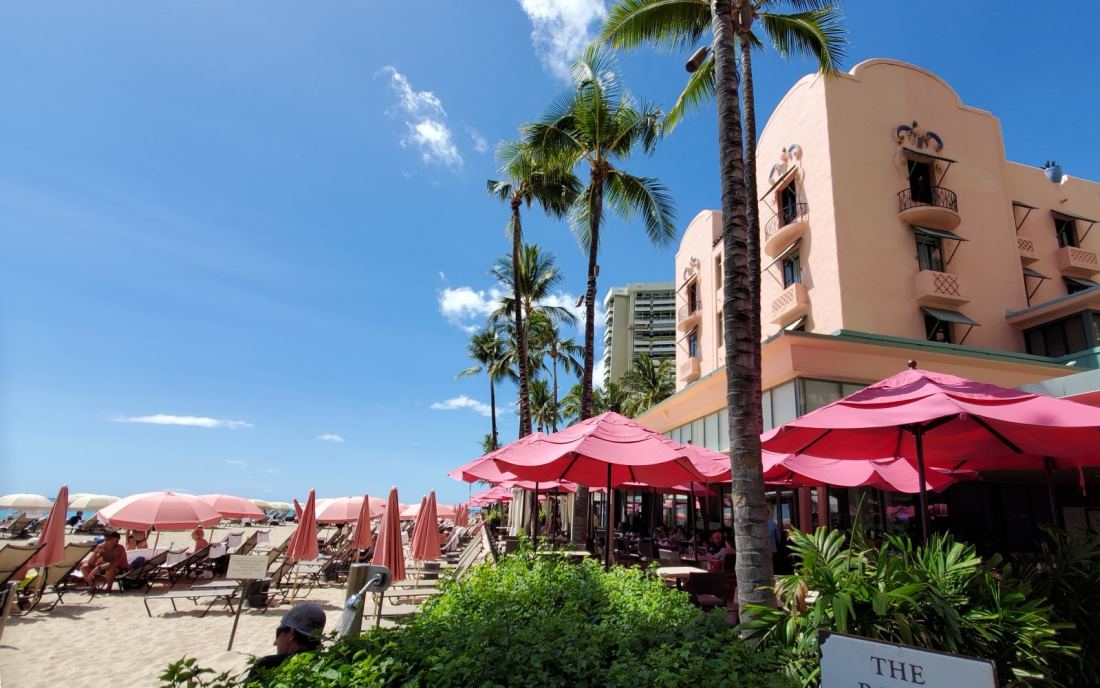 サーフラナイは、ワイキキの中心部に到着すると簡単に見つけることができます。ワイキキビーチの中心で、ロイヤルハワイアンであるピンクの宮殿のようなホテルを簡単に見つけることができます。サーフラナイはホテルの1階にあり、ビーチに面しています。ビーチからレストランへは直接アクセスできないため、ホテルからカラカウア通りに歩いて行く必要があります。 
Inside and outside of Surf Lanai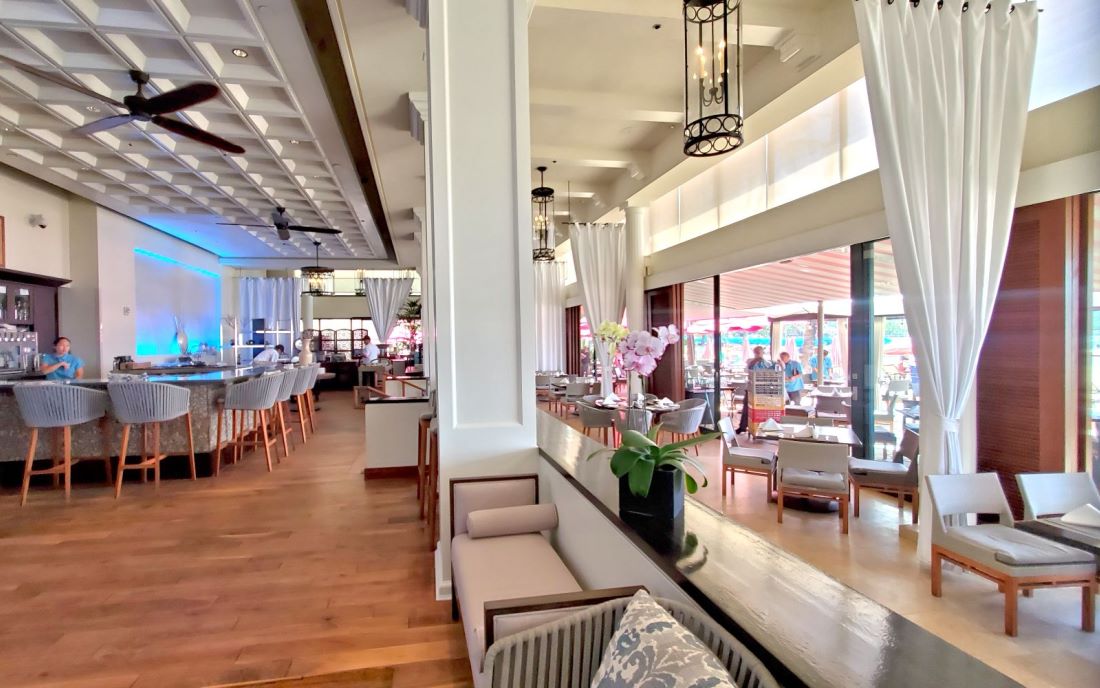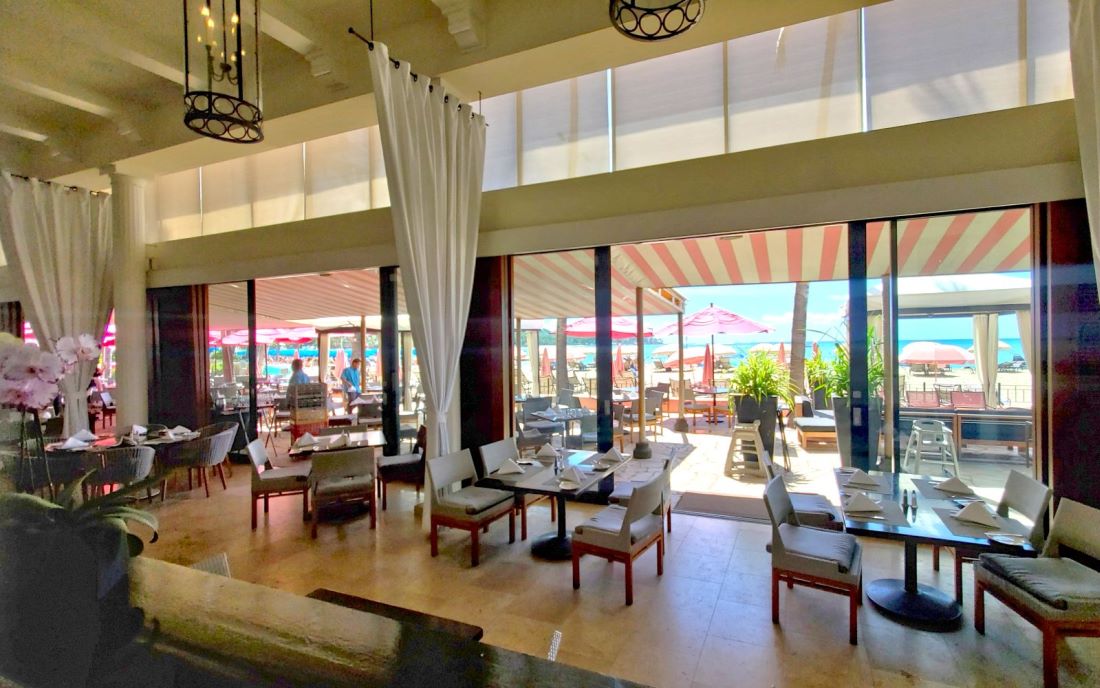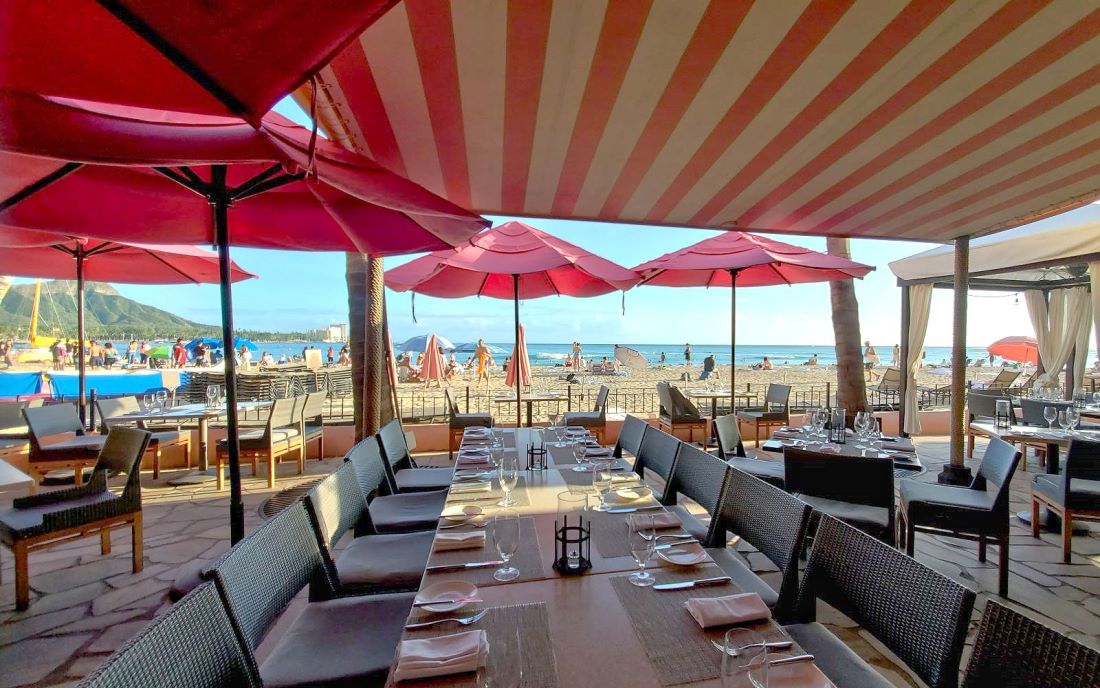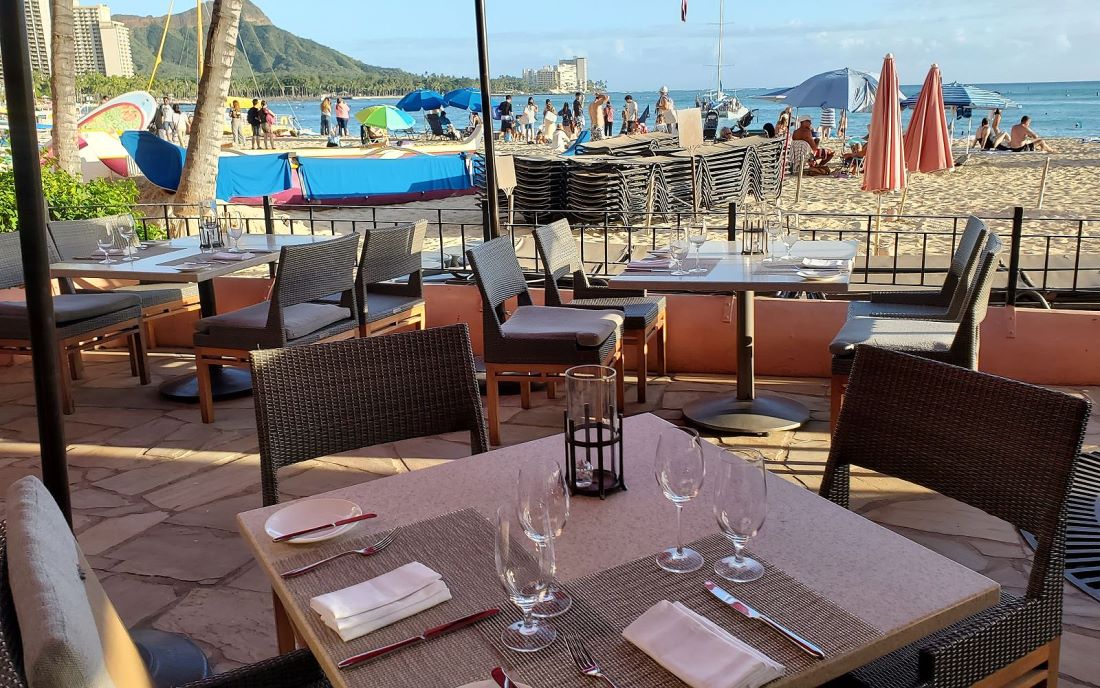 Lunch 
Before the meal ~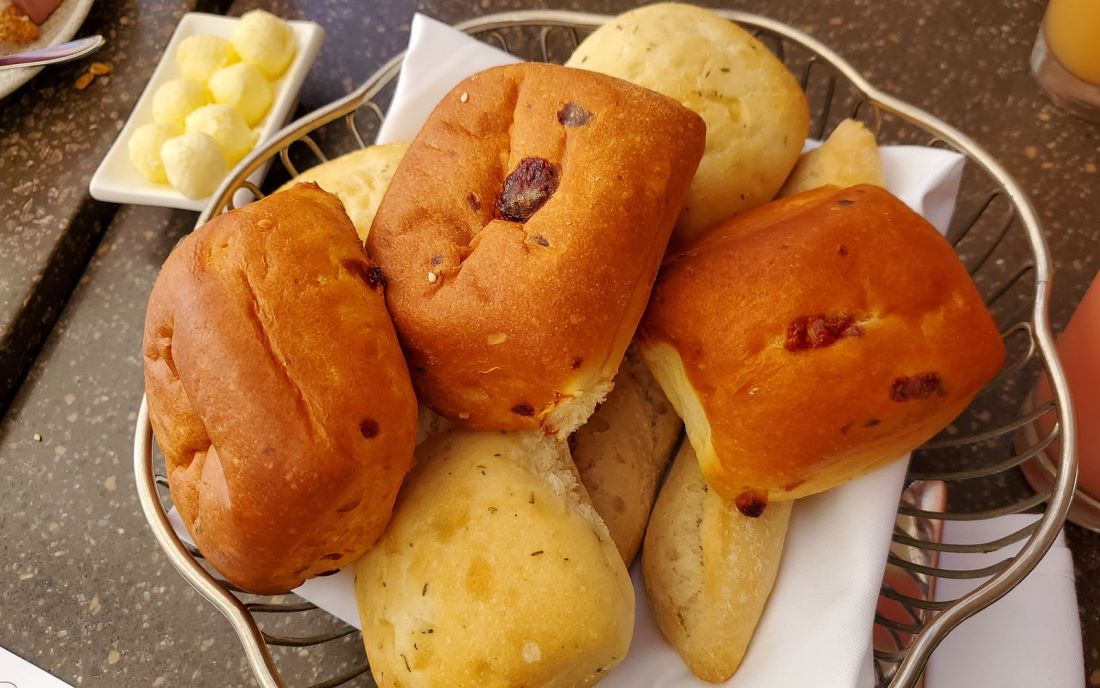 First comes the soft bread and butter 
Royal Alii Burger $ 22 * ​​parmeson truffle fries $ 3 (additional)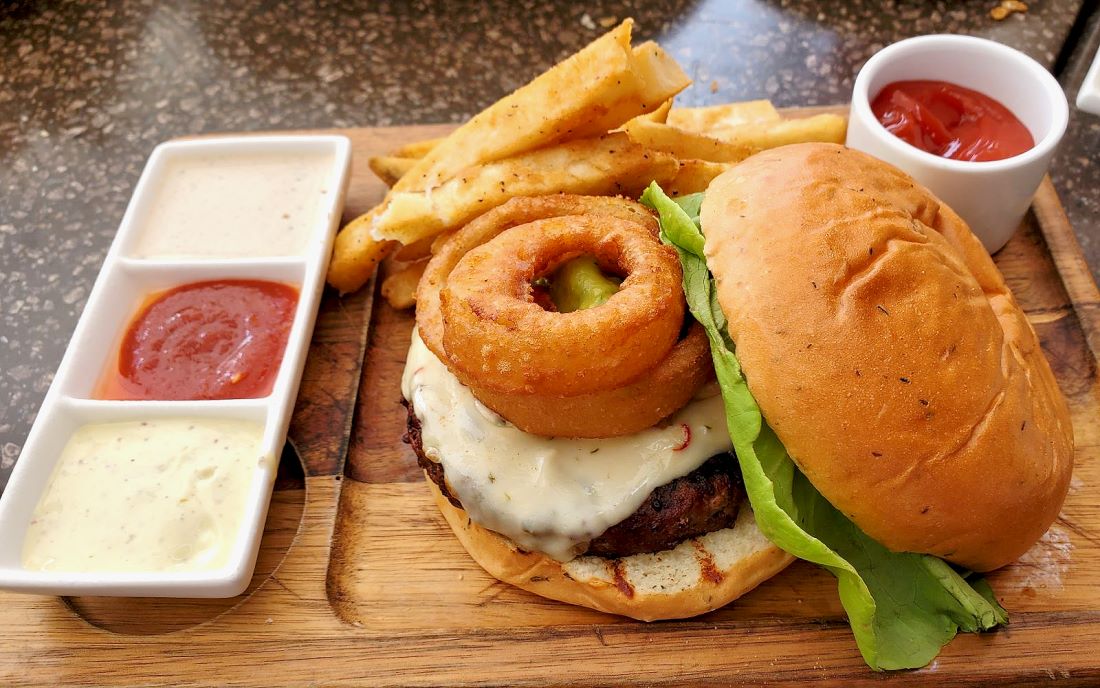 A must-try homemade burger in Hawaii. Hamburgers are everywhere wherever you go, but the homemade burgers at a non-fast food restaurant are definitely different. The size and quality of the burgers are significantly different and easily noticeable. This burger is served with fresh ingredients such as peppers, cheese, cabbage, onions, mushrooms, and fries. It does not have an overwhelming meat smell to it and is served with plenty cheese. Burgers you eat by the beach definitely do taste better! 
 Welo Vera Pasta $ 23 + $ 7 (

add shrimp)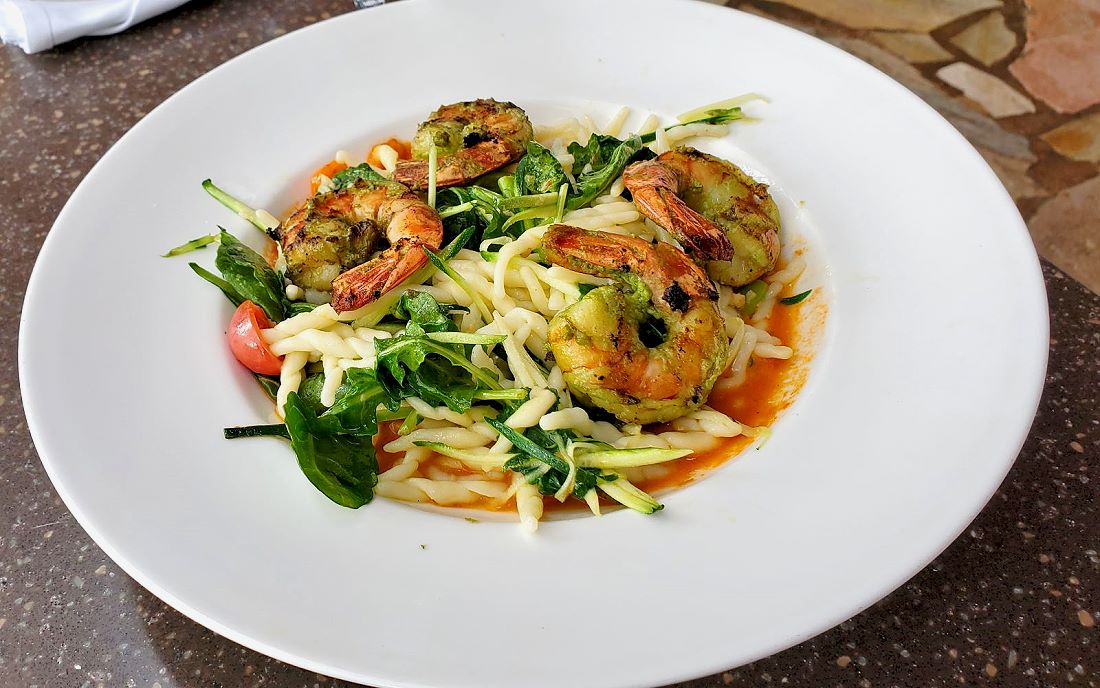 Welo Vera Pasta is a signature pasta at Surf Lanai. The pasta is cooked with asparagus, kale and cherry tomatoes with tomato-flavored marinara sauce. The pasta dish is fresh and refreshing and not overwhelming. Add grilled shrimp for extra flavor and prettier dish.  If you like the spicy flavor, ask for a tabasco sauce. * chicken or shrimp toppings cost additional  $ 7. 
 Surf & Turf Pizza $ 23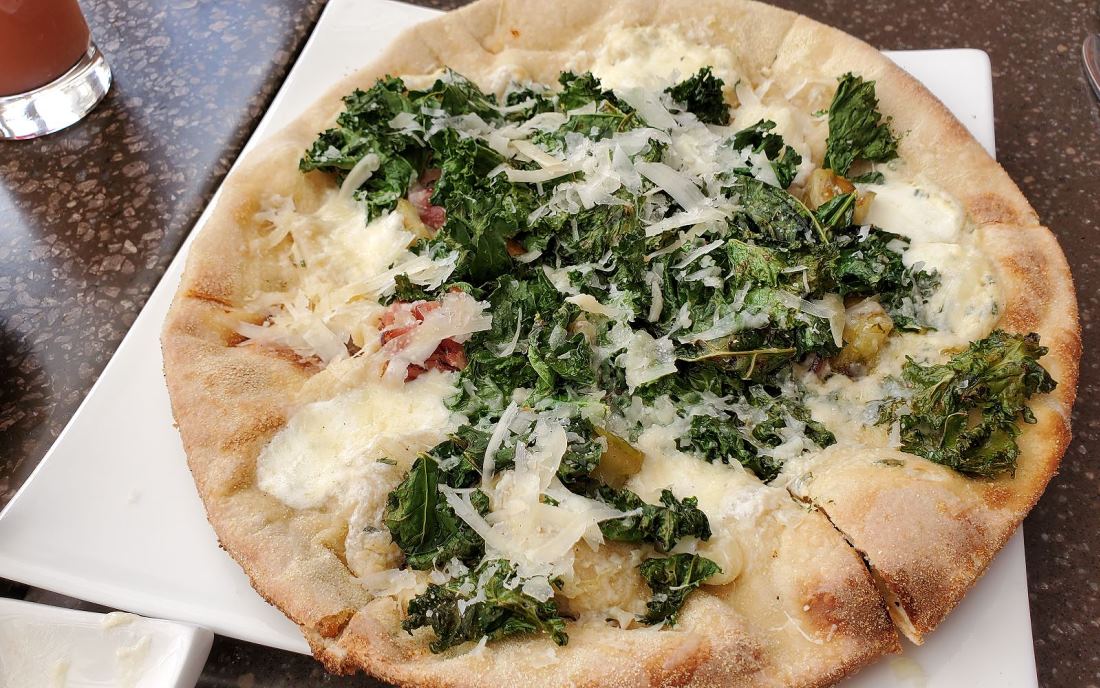 Surf & Turf is a crispy thin pizza made of onion, shrimp, bacon, and kale with plenty cheese. Even though it is labeled as one-person serving, the pizza is plenty for two. 
Open-faced Lobster Tartine $ 26

This light dish is suitable if you are on a diet. Lobster and vegetables are placed on a thin bread.  You can enjoy the fresh taste of this artistic dish.  With a thin bread on the bottom in addition to the salad and bits of lobster, this dish can fill you up but still may be insufficient for those who need a little bit more of food.
Coconut Grove Loco Moco $ 25

Coconut Grove Loco Moco is served with eggs and seasoned beef ribs on top of a white rice. A Hawaii traditional dish, Loco Moco is usually served with a hamburger patty and fried egg over white rice, but the one served at Surf Lanai is cooked in a slightly different style. The rice is prepared in fried rice style with garlic and vegetables. On top of that, the seasoned beef ribs, fried egg and teriyaki sauce complete the dish. 
Twisted Market Fish & Chips $ 24

If you don't like meat, Fish and Chips is strongly recommended. Not many people know, but Fish and Chips is very popular in Hawaii. Fish and Chips is often served as a meal or appetizer in Hawaii. Twisted Market Fish & Chips is served with fried Mahi-mahi, fried green beans and pickles.
Dessert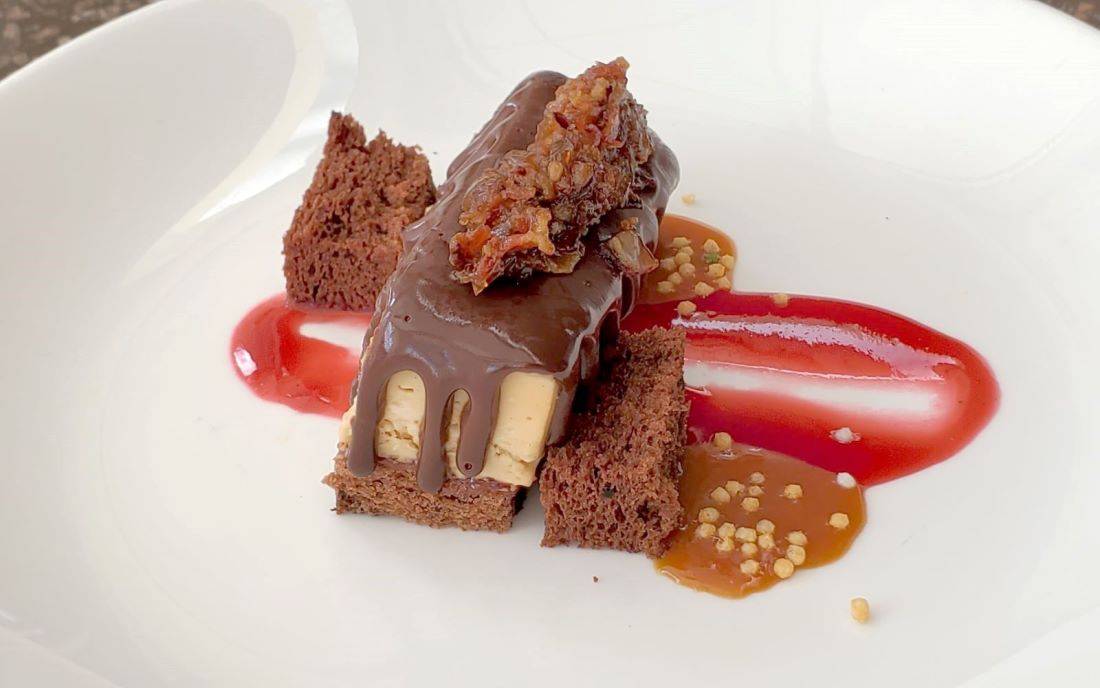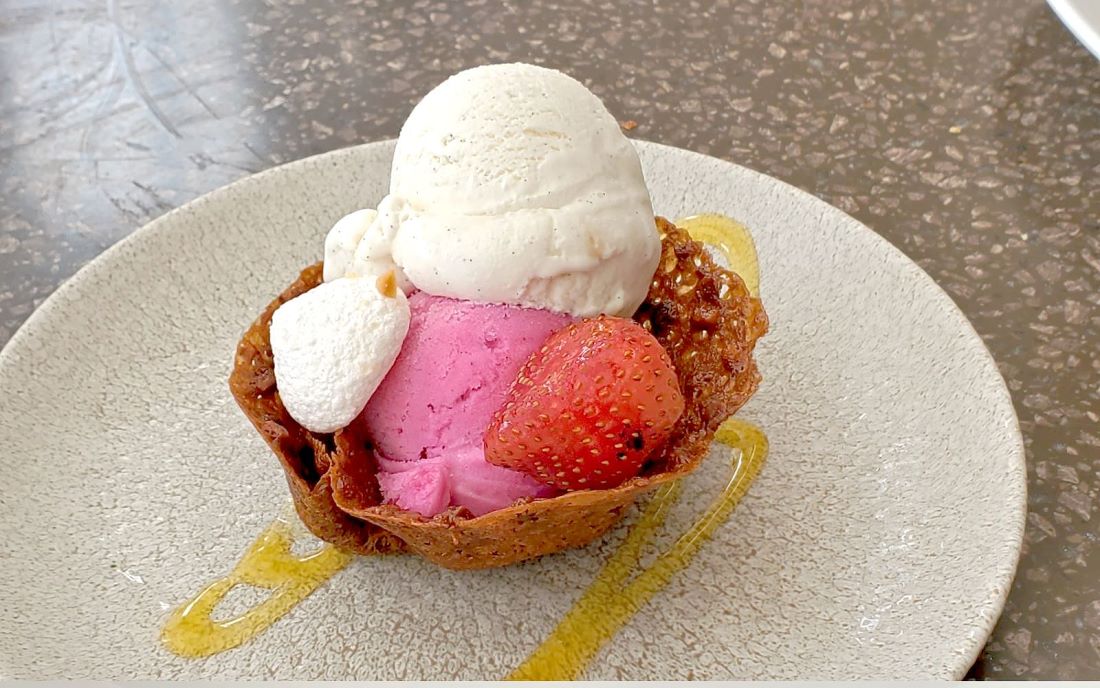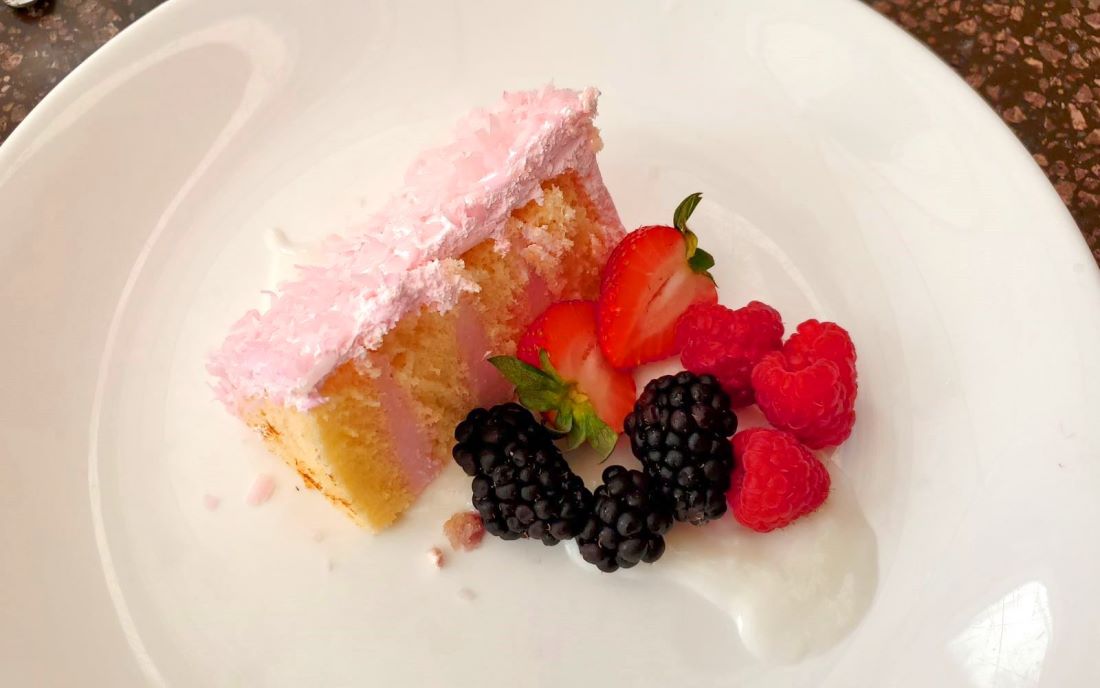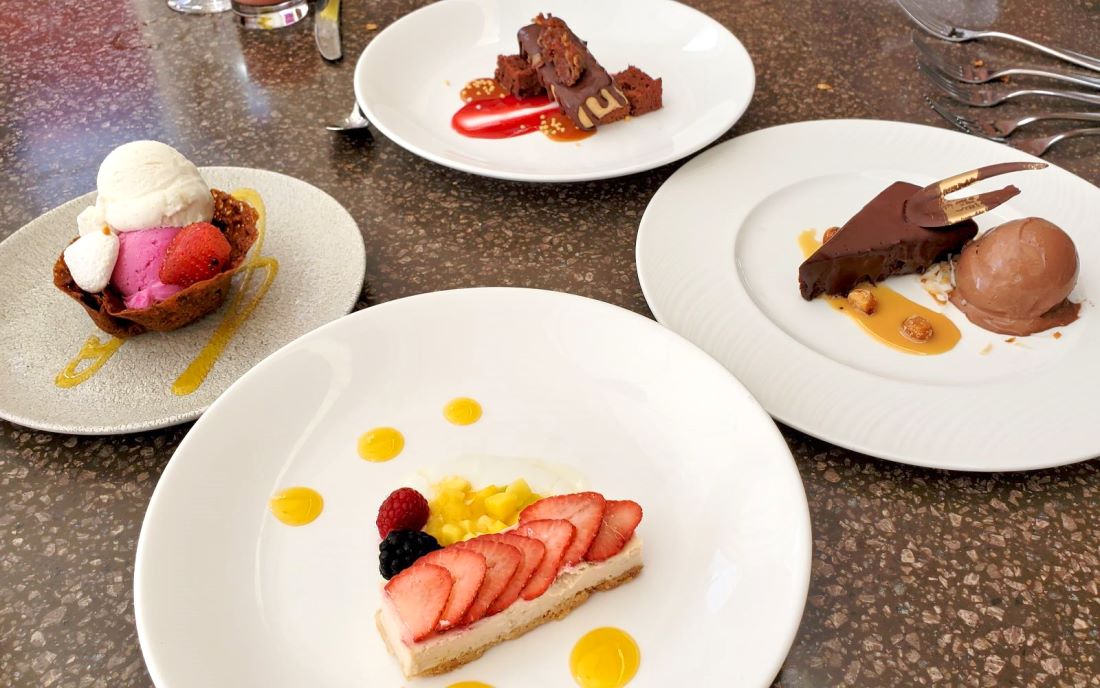 Azure (Dinner only)
In the evening, the same space used as Surf Lanai transforms into a sophisticated and classy restaurant, Azure. You can enjoy the beautiful sunset and night views of the beach.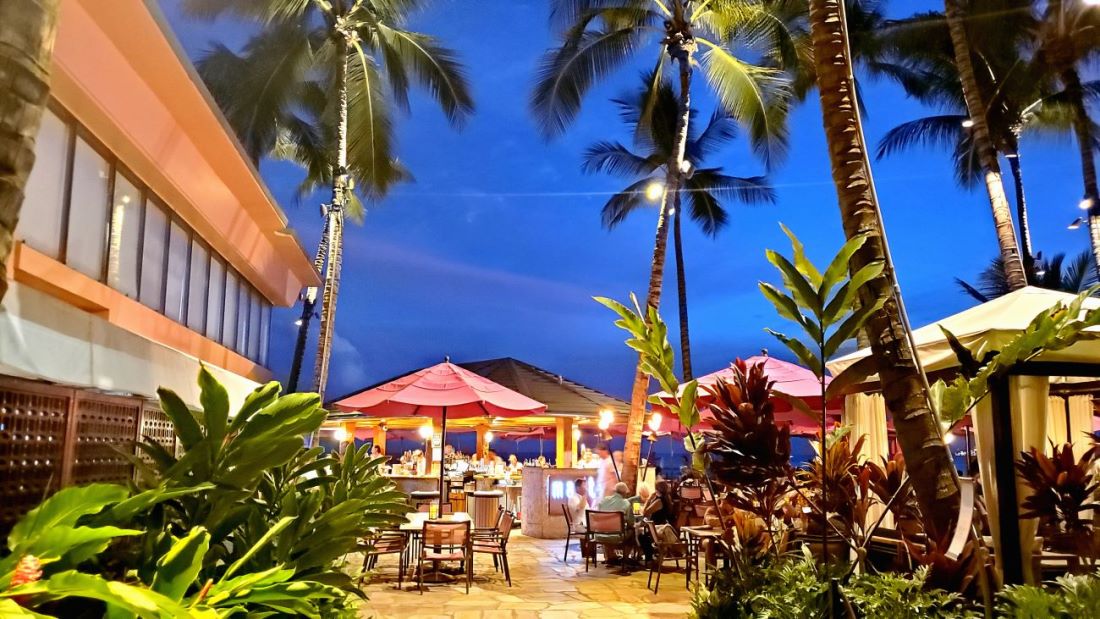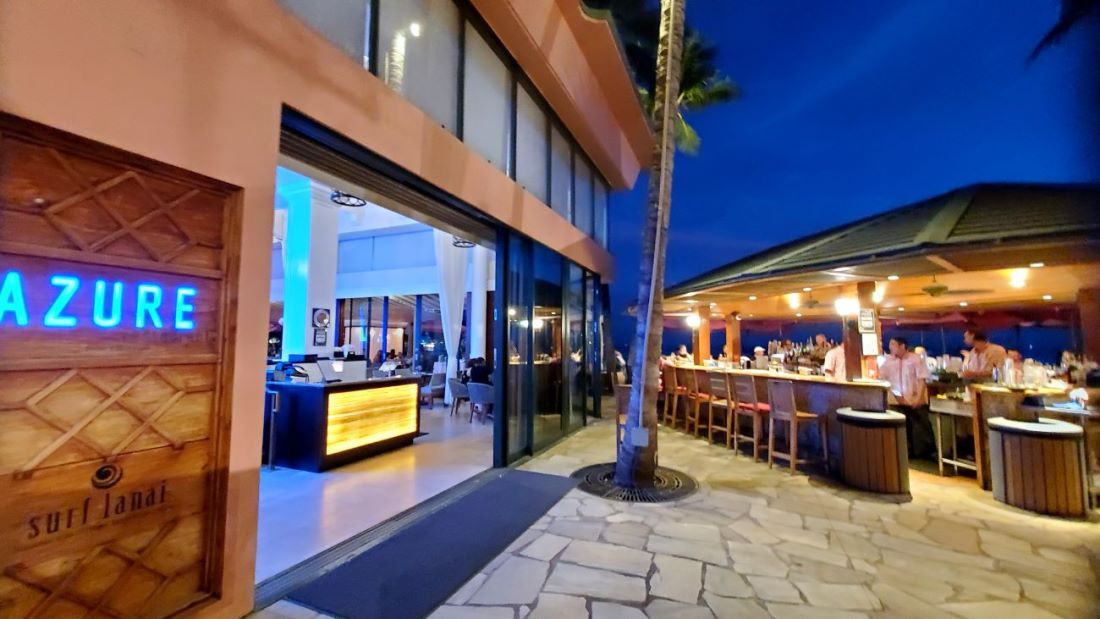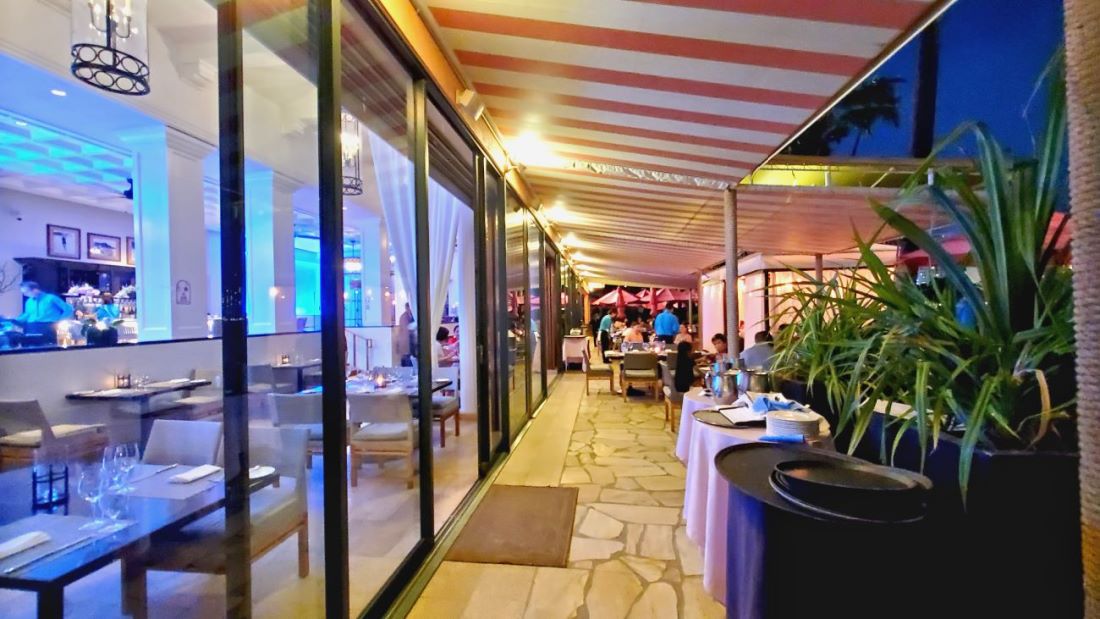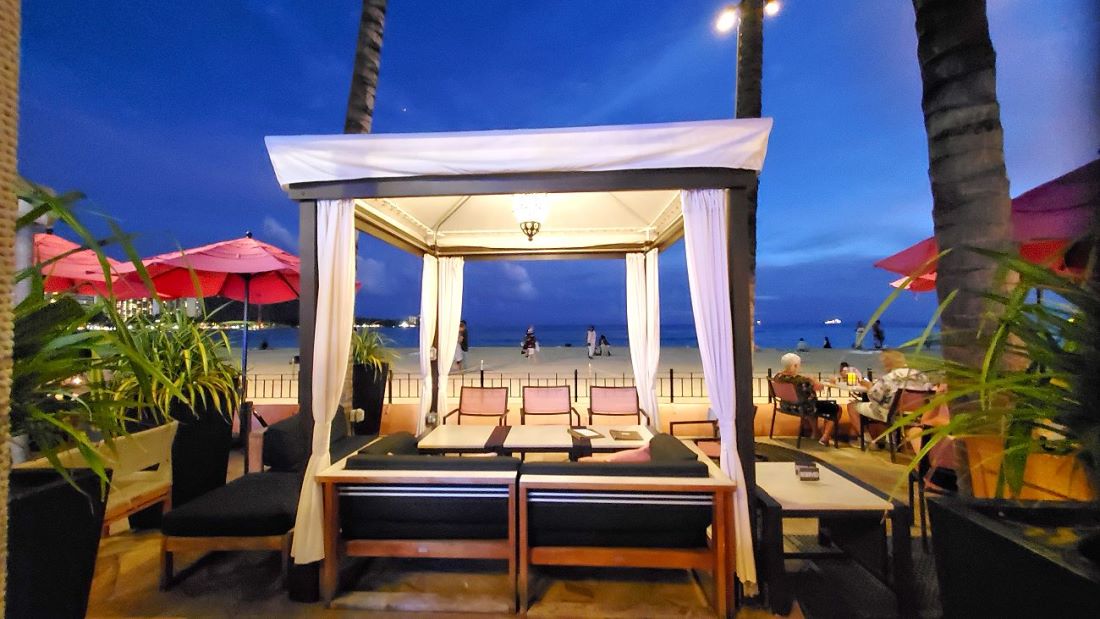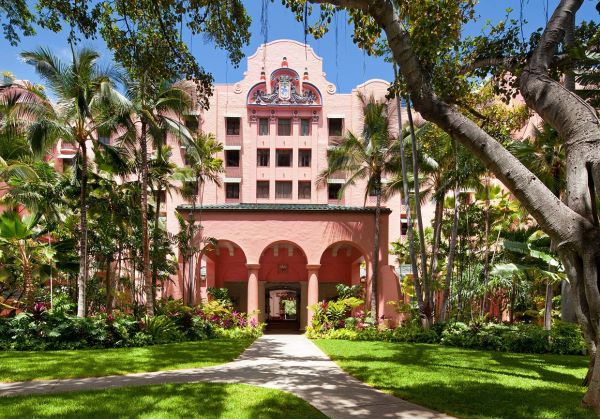 Royal Hawaiian Hotel
The hotel is an embodiment of Hawaiian tradition and heritage. It is one of The Luxury Collection hotels with a total of 528 rooms and suites decorated in opulence. The hotel b

oasts a lively and exotic atmosphere with palace-like features, including a retro look, majestic arch décor, gorgeous and fragrant gardens and antique-filled wallpaper and floor tiles.

The hotel offers a six-story Historic Tower and Mailani Tower with modern facilities. P

ink parasols, towels, spa facility, and logo shops truly elicit sophistication and radiate brightness.

You can enjoy the dreamy coastline view and Diamond Head right in front of the hotel facing the beach.