Alohilani Resort-New Year's Eve Event 2020 (Midnight Mirage)
'Alohilani Resort Waikiki Beach Hosts "Midnight Mirage" An Arabian Fantasy





'Alohilani Resort Waikiki Beach unveils Midnight Mirage, a New Year's Eve celebration, Tuesday, December 31, 2019 from 8:00 pm to 2:00 am. Sip champagne under the stars and dance into the new year to the unique sounds of Ravi Drums, the headliner and national touring musician renowned for his art of combining each DJ set with live instrumentals and inventive technology. Music sets the tone of the evening including acts by DJ Evil One and Honolulu's very own, DJ KK, Delve, Anit, Compose, Jem and more as the night unfolds.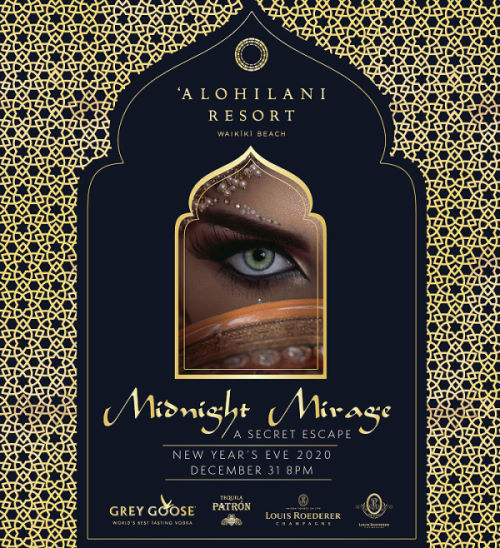 A special New Year's Eve party was held in a Waikiki hotel, which is unusual.  Located in the heart of Waikiki, Alohilani Resort hosted a NYE party on Dec 31, 2019 from 8 PM to 2 AM. Attendees were dressed in colorful festive outfits and celebrated the end of a year and start of another year. The party theme was mysterious Arabian Fantasy and music filled the entire pool deck, bar and Longboard Club lounge.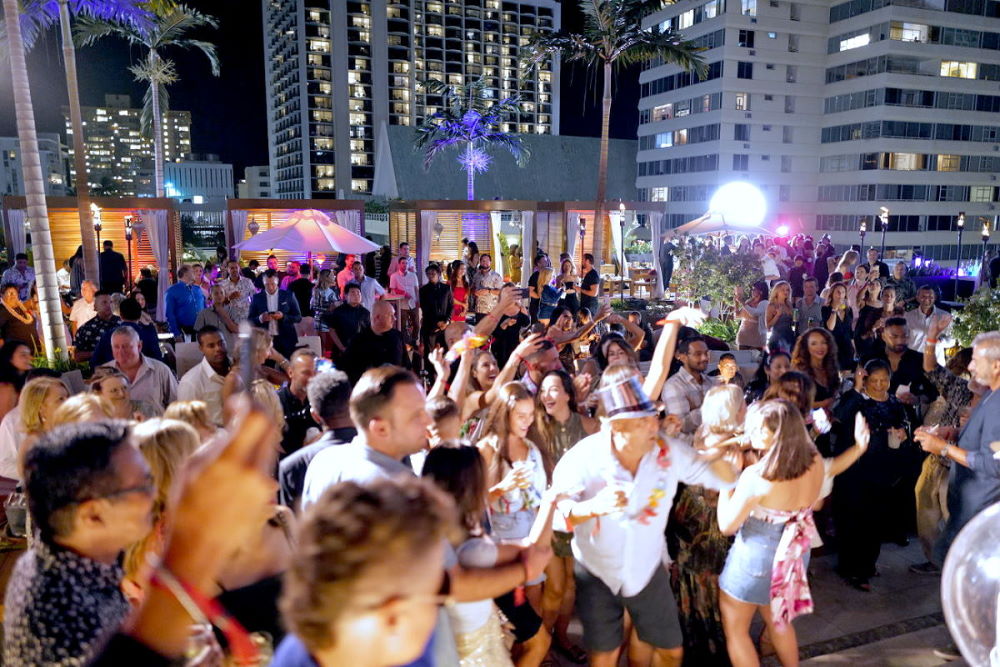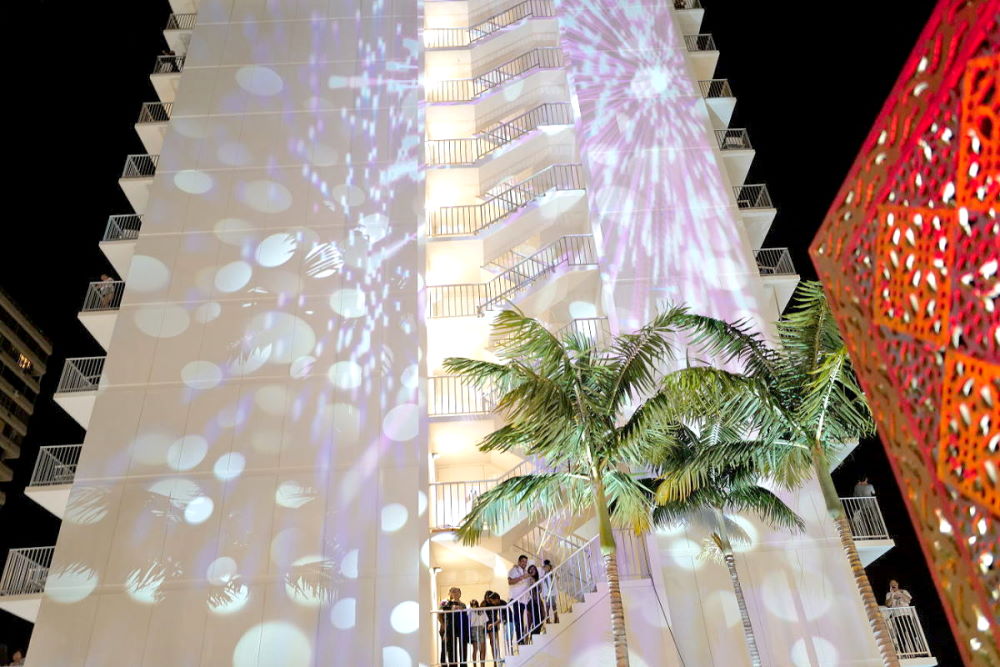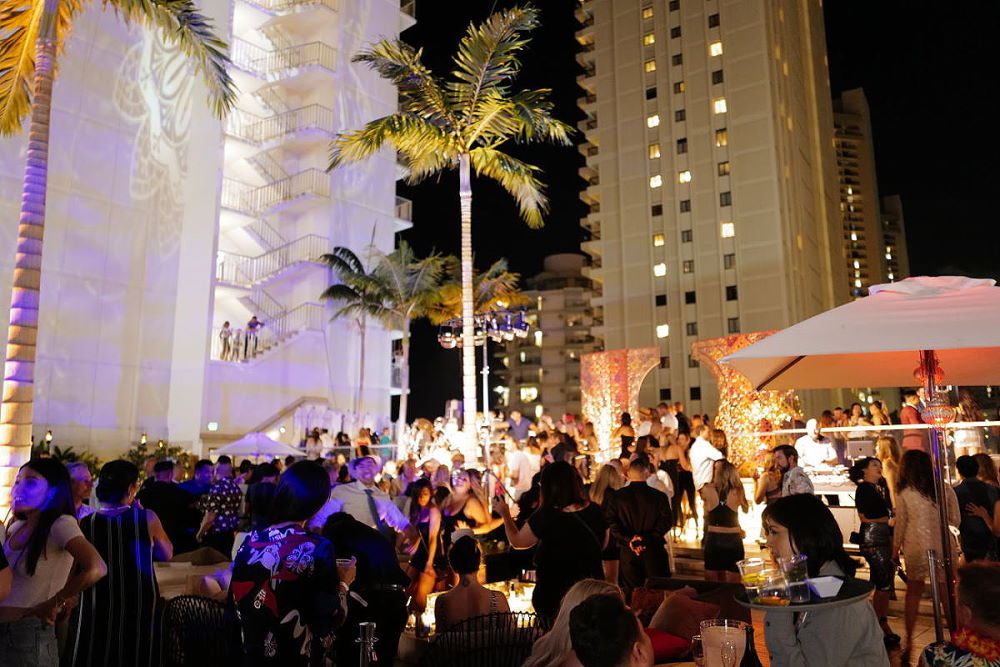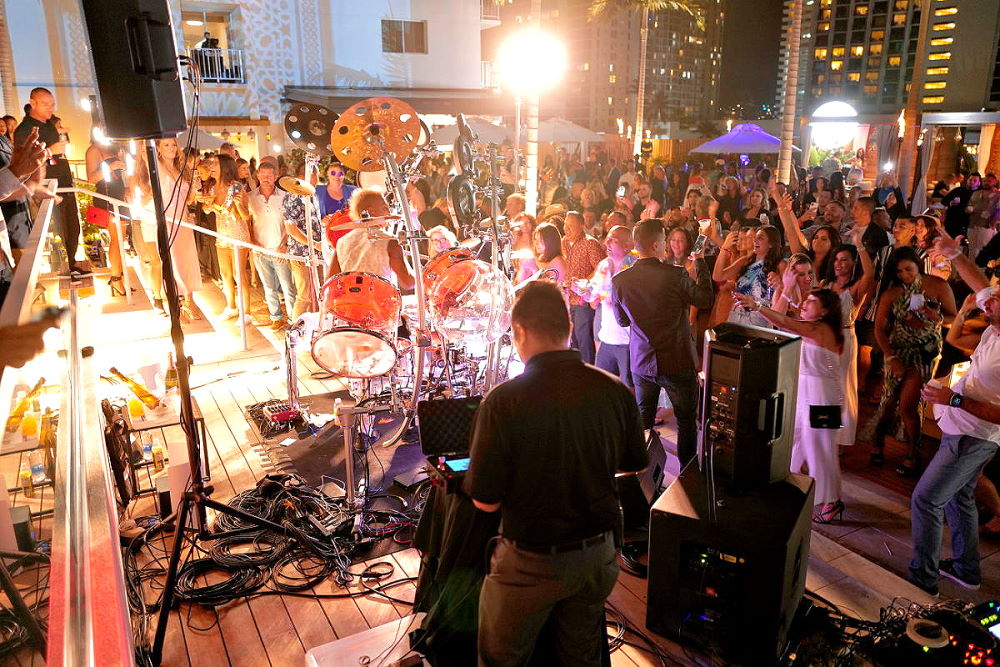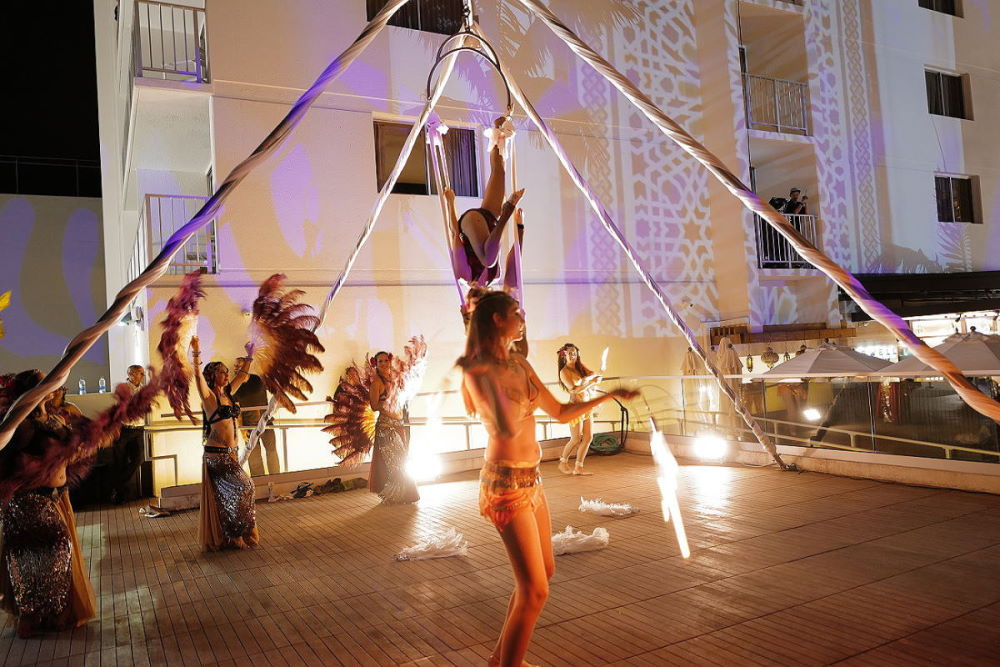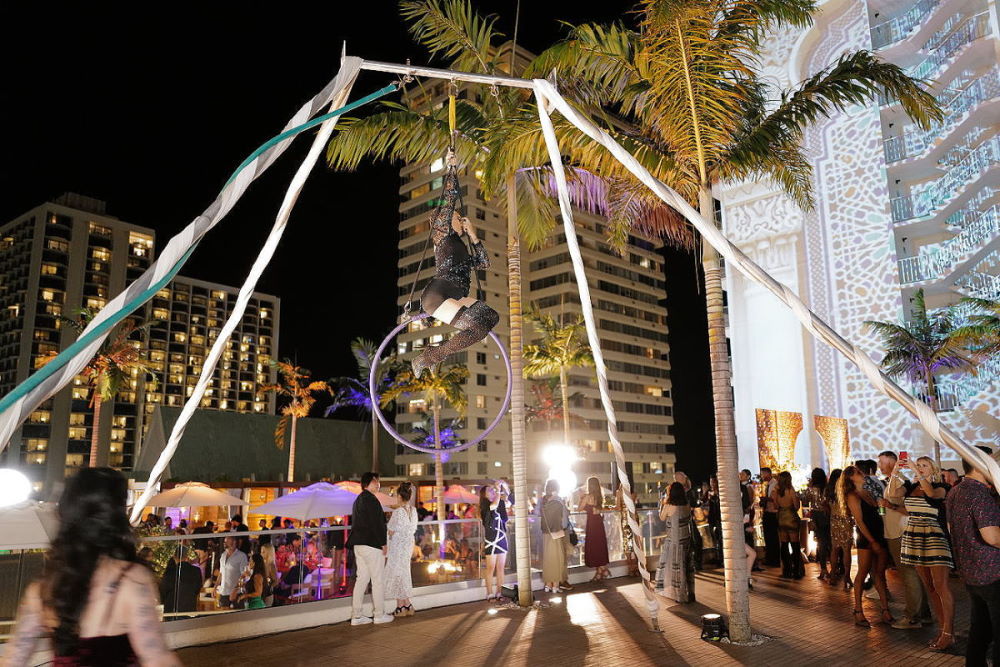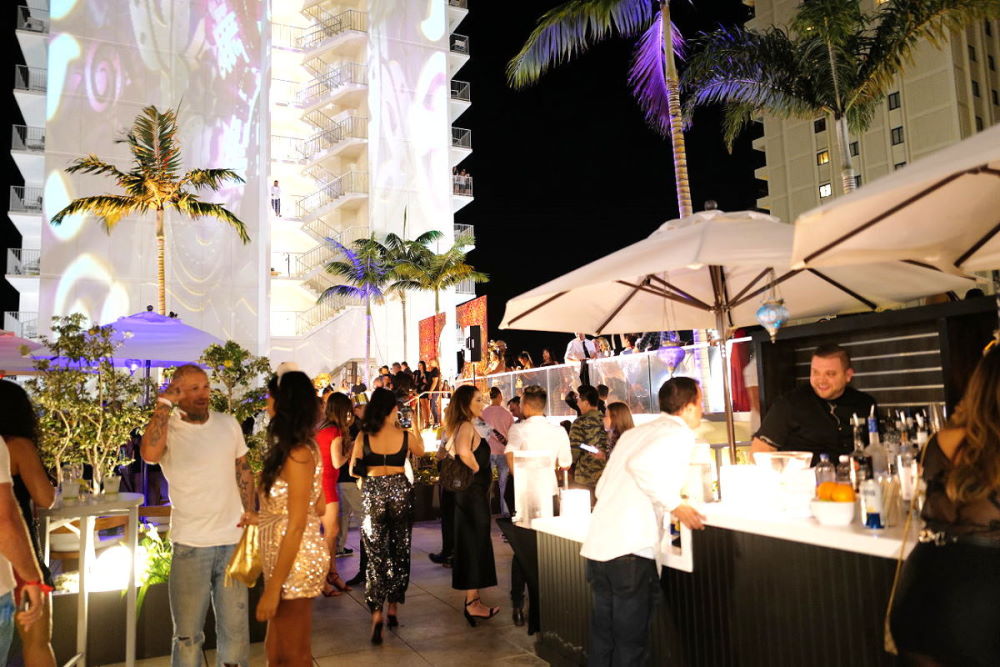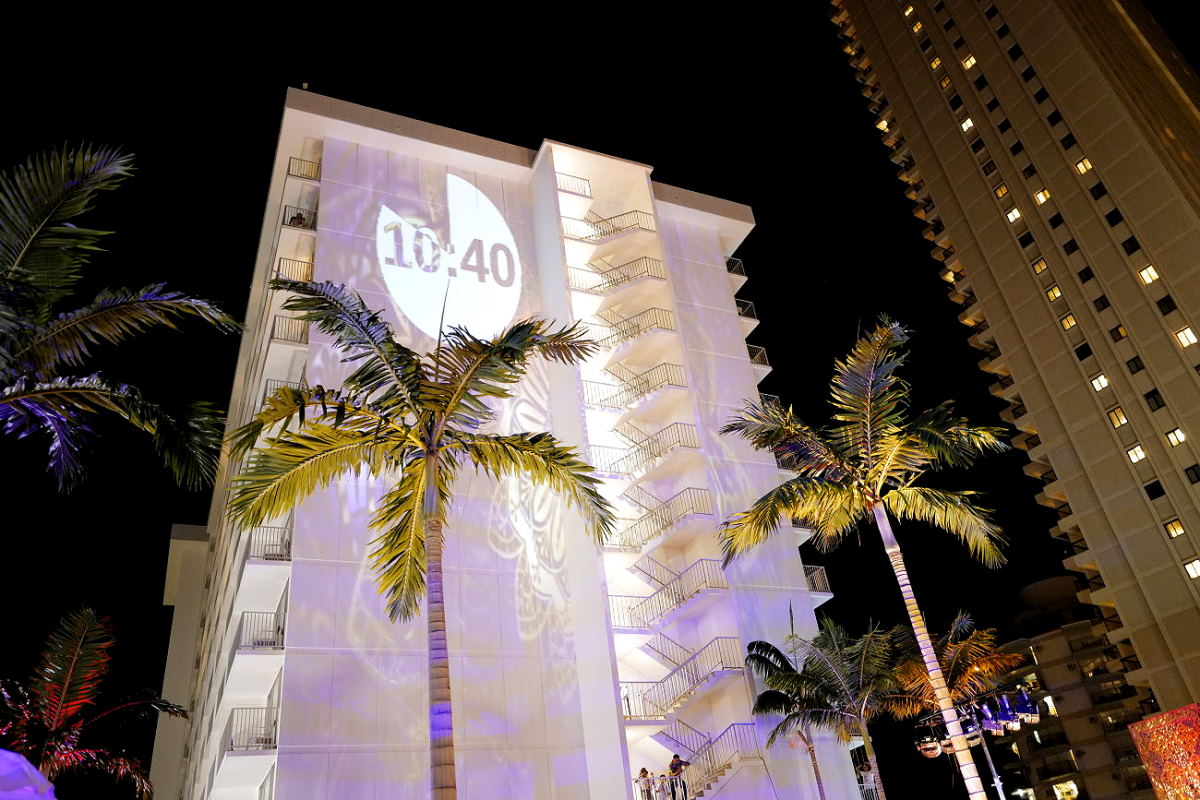 The party guests enjoyed the night of celebration with champagne, beer, wine and liquor under the starry sky. They danced to and enjoyed the music of DJ Ravi Drums, a reputable DJ in America famous for his live performances and original style. Deeper into the night and as more excitement filled the venue, DJ Evil One and Honolulu's popular DJs, KK, Delve, Anit and XL performed as well.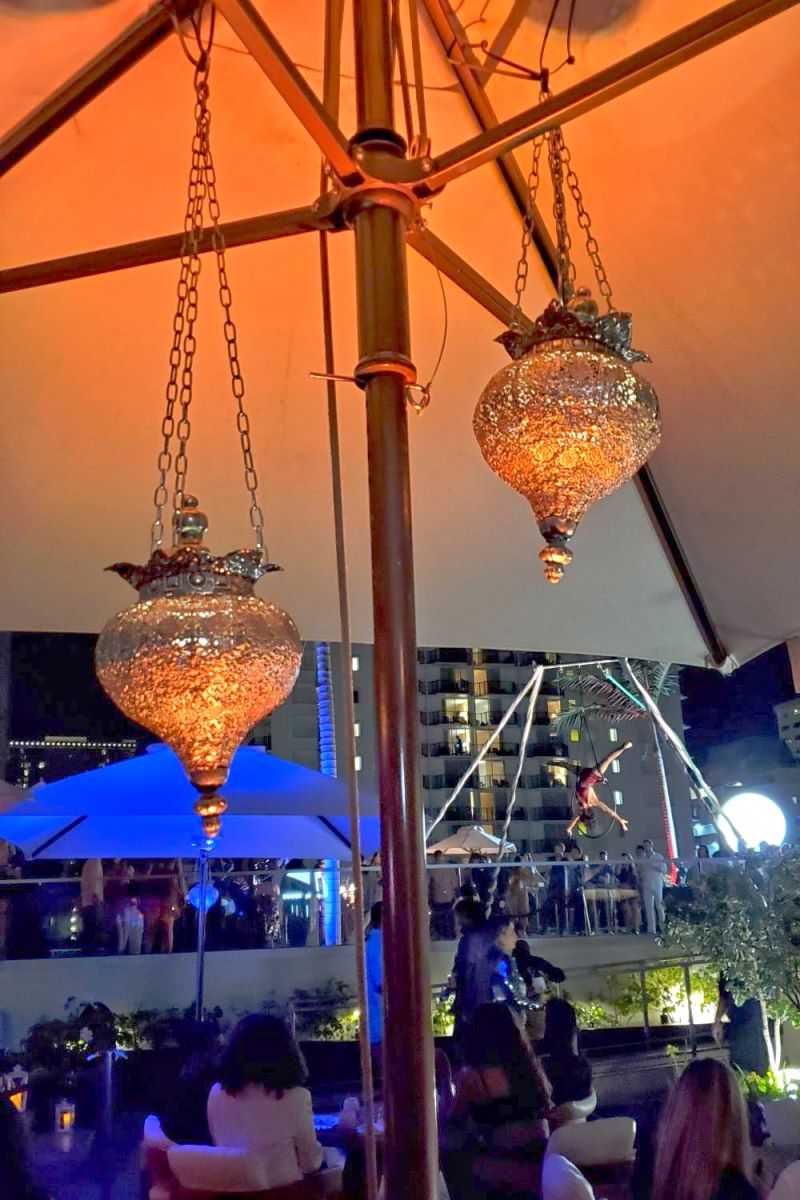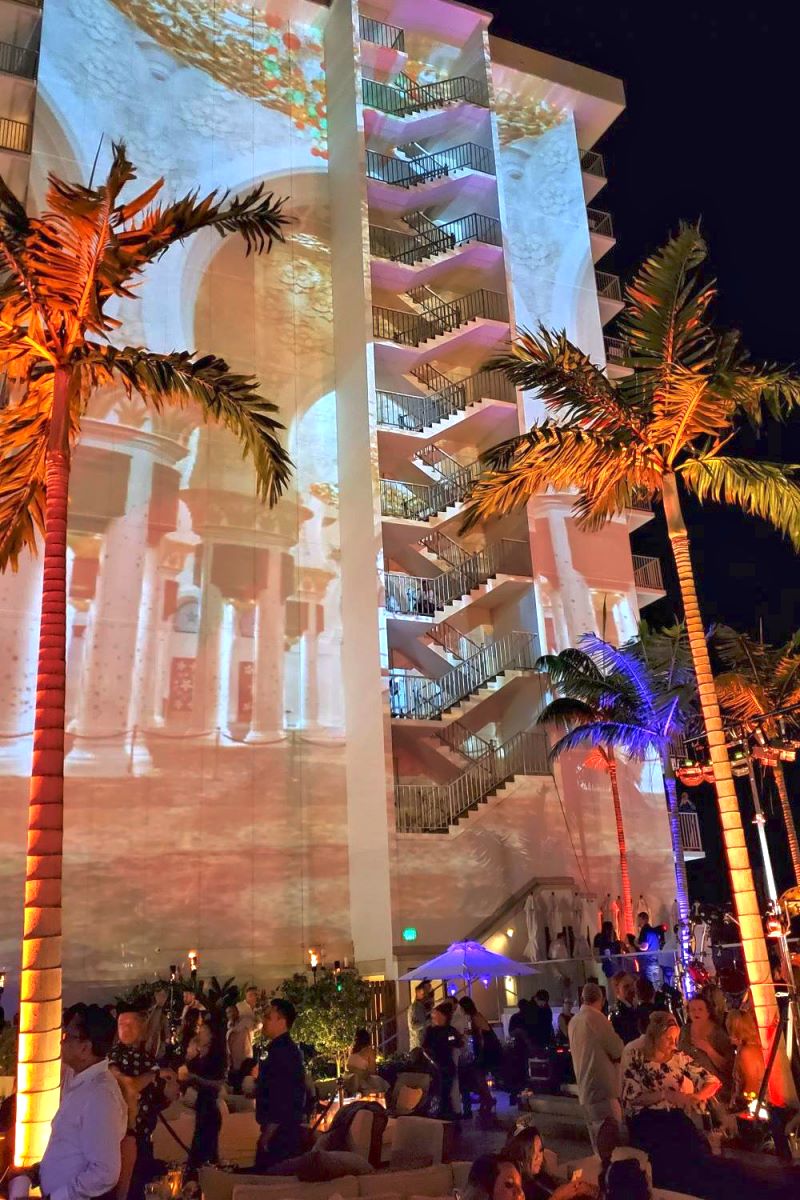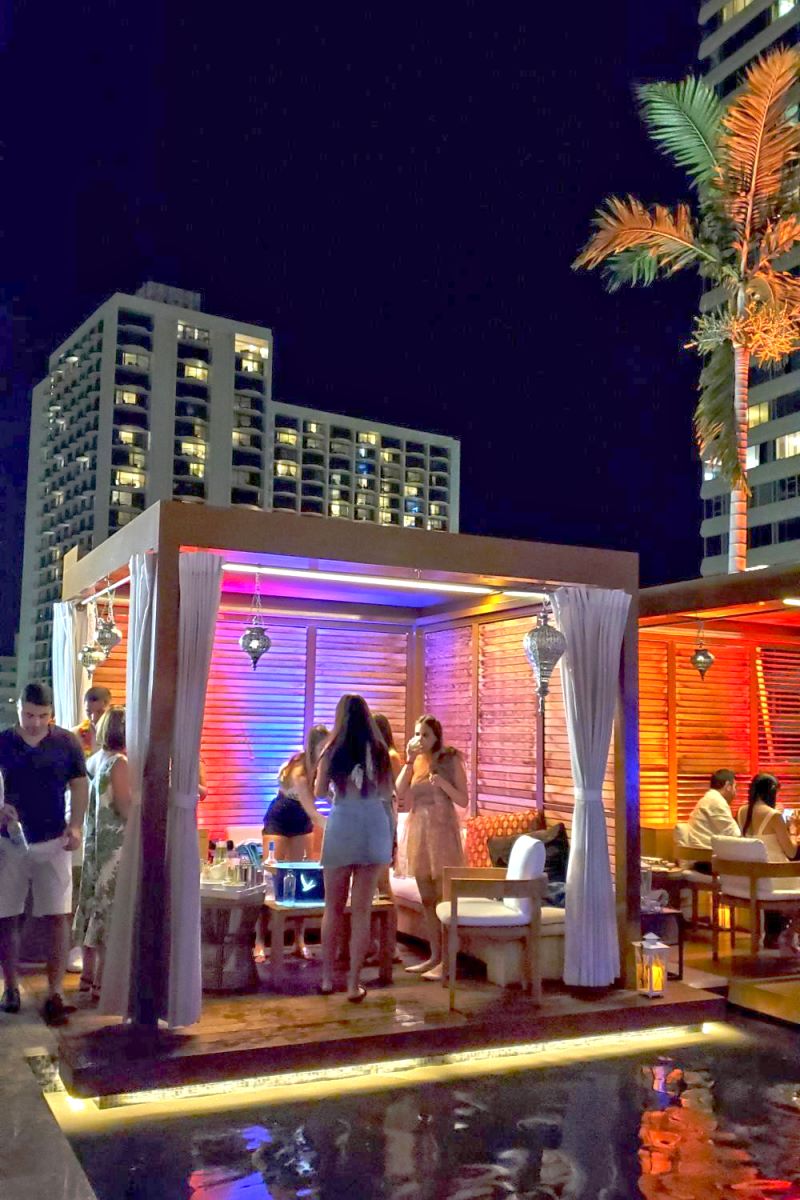 Some proceeds from the ticket sales for the evening event will be donated to Hawaii's notprofit organization, Ho'ola Na Pua. The organization commits to preventing sex trafficking and providing support to children who have been exploited.
The general admission to the party was $125, and VIP admission ticket with dinner started at $300. A group of 8 or fewer can purchase VIP space that comes with 3 bottles of Grey Goose (or Patron).  Semi-private VIP lounge can sit up to 30 adults, and 6 bottles of Louis Roederer Champagne are served.  People with VIP tickets have an access to a private space, private bar and Longboard Club Lounge. You can also just get the regular ticket and purchase drinks or food directly at the venue for a fee.
New Year countdown began 10 seconds before the clock hit 12:00AM. Fireworks were set off and party guests shouted "Happy New Year". This is a rare party held in a hotel in Waikiki, so make sure to check in advance for individual tickets and VIP passes.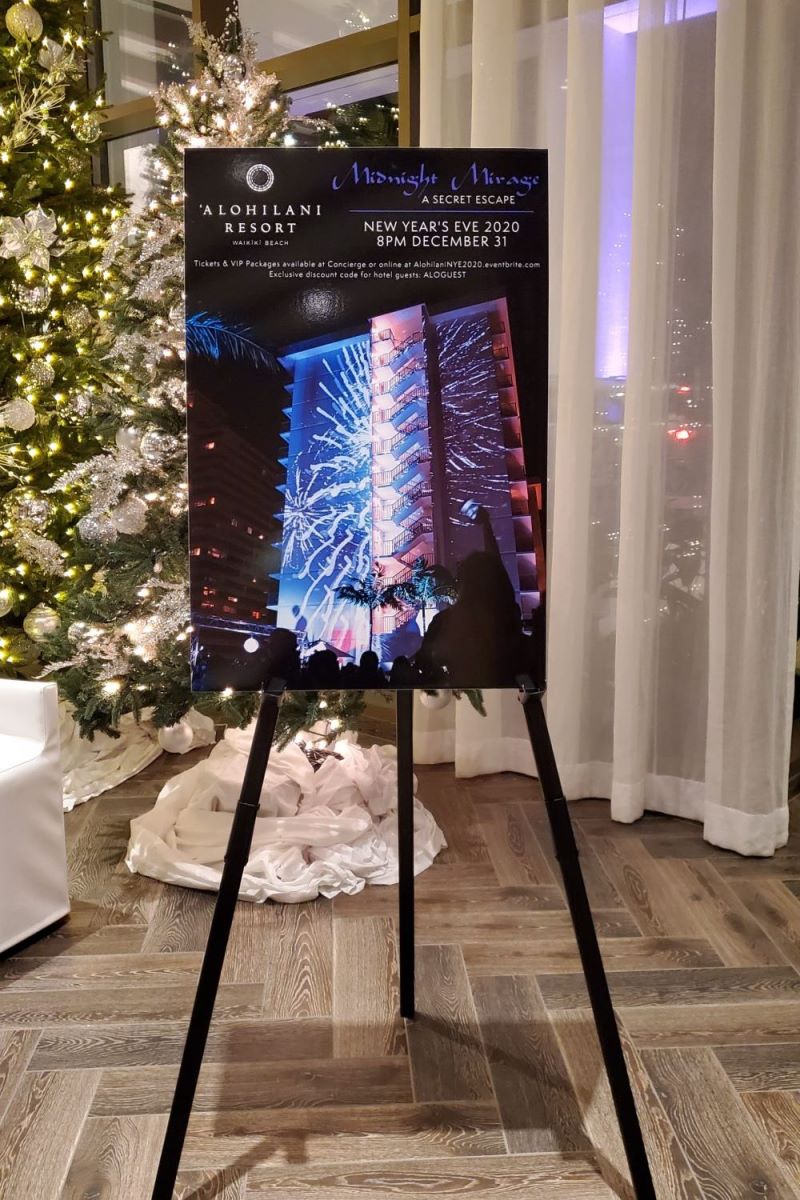 VIP ticket gives you an access to free food and drinks until 10:00PM.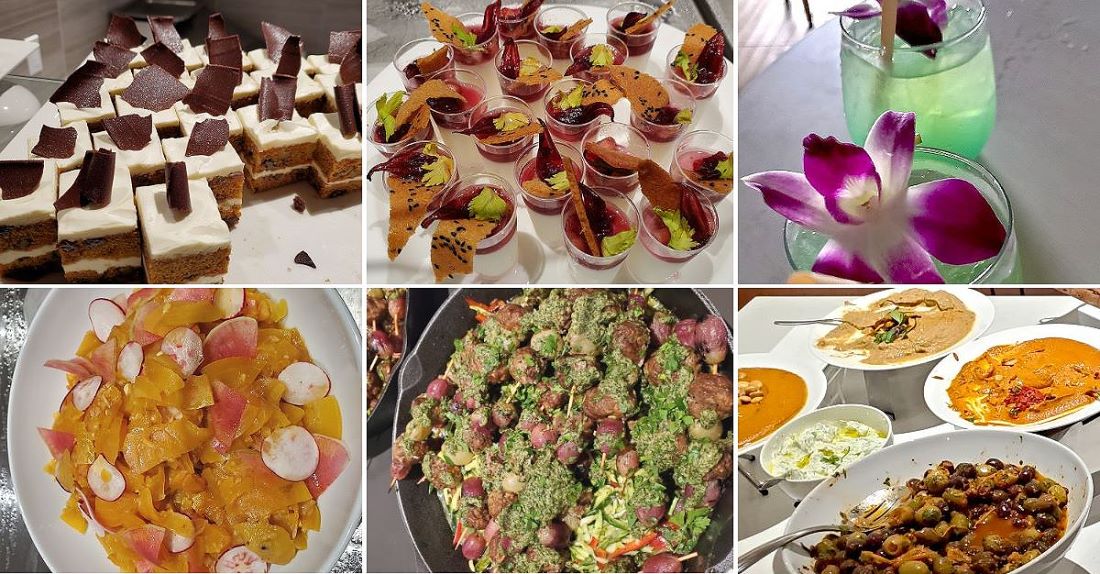 Alohilani Resort
Alohalani Resort Waikiki Beach is located directly across from Waikiki Beach. The hotel features stylish and majestic design and concepts that pay homage to Hawaii's rich heritage. Vibrant energy and relaxation coexist at the resort as it is located in the center of bustling Waikiki and surrounded

by the view of Diamond Head and the crystal clear Pacific Ocean.

The hotel has two restaurants run by world-renowned chef Masaharu Morimoto, a pool deck with an infinity pool and ocean view, and an eye-catching 1 million liter marine aquarium. Amenities also include rooftop fitness, yoga and tennis class, and baseball range. The resort offers wide range of ameneties that are not typically offered at other resorts in Waikiki.

Alohilani Resort was mentioned in Conde Nast Traveler Readers Choice, USA Today 10 Best Readers Choice's in the New Hotel Category, and Hawaii Magazine's Hotel Category.