Dinner at Mina's Fish House Restaurant
Imagine dining with surrounding views of wonderful nature of the blue sea, peaceful landscape where the palm trees are lined up along the picturesque seaside promenade, and clear, high sky. Imagine what a calming and content experience it will be if you could sit at a table with those views in front of you while eating at one of the best restaurants in Oahu, Mina's Fish House. What's more, Mina's Fish House is one of Mina Group restaurants, founded by world-renowned star chef Michael Mina. Eating at this gourmet restaurant in a 5-star resort, you sure will be treated well.  Located in Four Seasons Resort at Ko Olina, Mina's Fish House is known as one of the best restaurants to try in Oahu. A dream resort for vacationers, Four Seasons at Ko Olina is a modern and luxurious resort located in beautiful and charming Ko Olina, which offers a complete different atmosphere from Waikiki. Visitors who are not staying at the hotel are strongly recommended to visit Mina's Fish House for a meal or cocktail to experience the great food and superb atmosphere.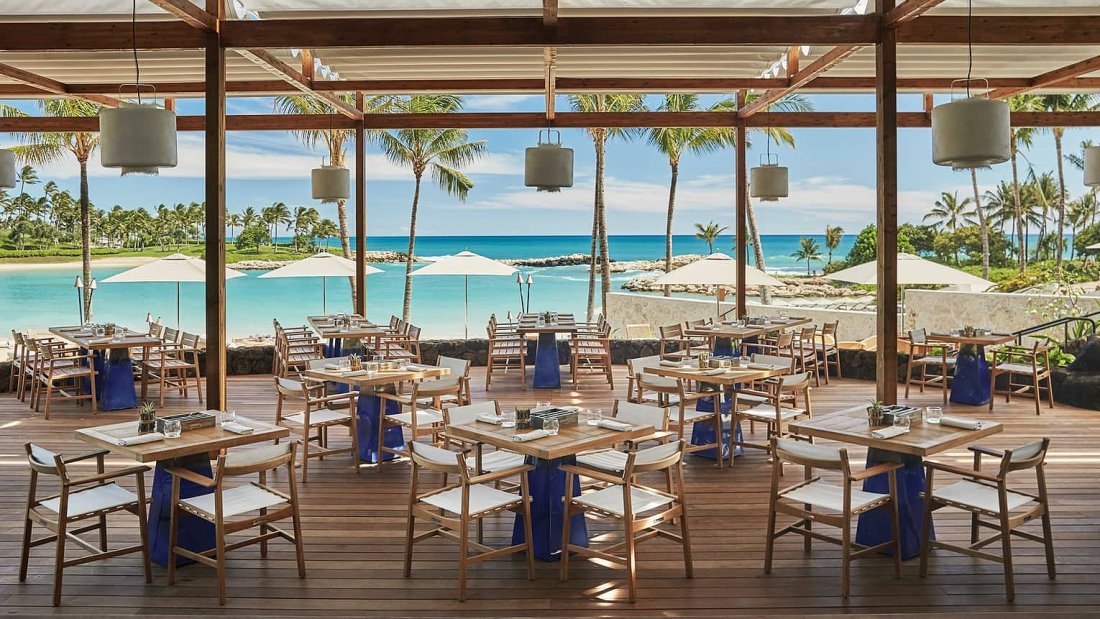 Ko Olina Four Seasons Resort has four restaurants & a lounge: Mina's Fish House, La Hiki, Noe, Waterman Bar & Grill, and Hokulea. Among them, Mina's Fish House is one of the very first two restaurants of Michelin star chef Michael Mina's establishment, Mina Group. Mina's Fish House is a stellar representation of fine dining seafood restaurant for the resort. The restaurant offers beachside dining and large outdoor, indoor and private spaces are available. The restaurant is a definition of sophistication and modernity. Menus are original and diverse. Seafood dishes are prepared from locally-caught, fresh fish. Variously flavored and tasting sauces are praised by international visitors.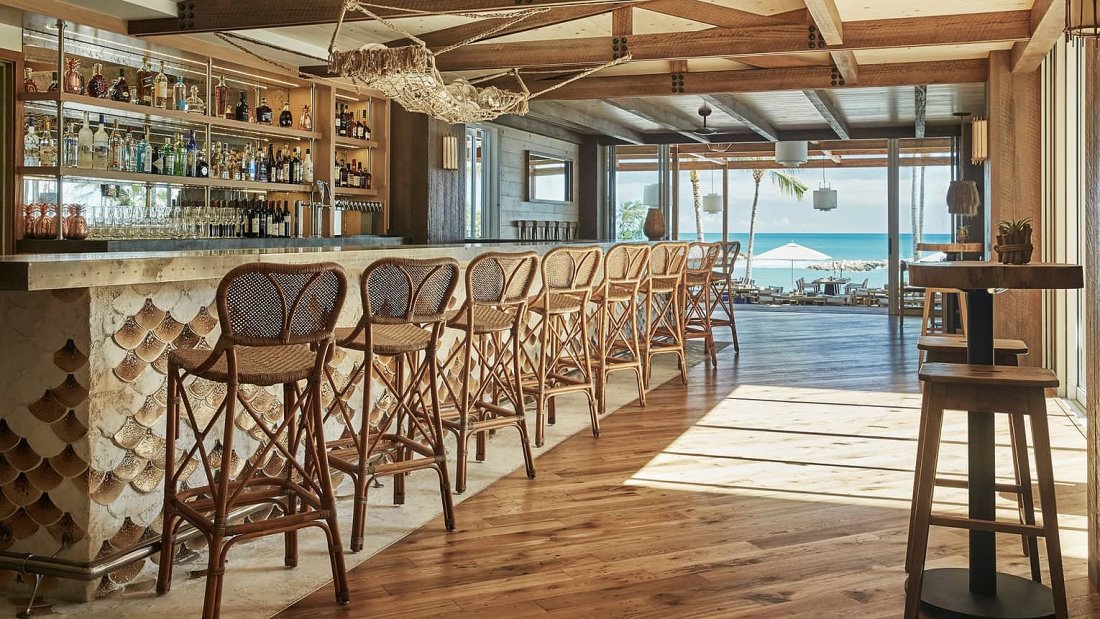 Michael Mina is the founder of Mina Group, which runs over 40 restaurants worldwide. Michael Mina is a famous star chef who has made appearances on TV shows, such as 'Hell's Kitchen' by Gordon Ramsay. In particular, Mina personally operates a restaurant in San Francisco known globally among gourmets and foodies as it is a Michelin star restaurant. In addition, Mina has established himself as one of the best chefs by conducting international activities including DC, Baltimore, Hawaii and beyond the US, such as Four Seasons in Dubai.

You must try the menus at Mina Group restaurants to truly understand the value.   As an expert in fusion cuisine, Michael Mina creates dishes combining traditional American cuisine with Asian and European recipes. He strives for creativity and perfection. Visual alone of the dishes will tell you at glance. As a fusion cuisine expert, Mina produces menus full of originality and uniqueness.
★

Mina's Fish House * Operation 11am-2pm & 3- 10pm * Dress Code: Casual * Characteristics: Seafood, Sushi, Casual, American, Fusion * Atmosphere: Panoramic Ocean View with outdoor tables
 Menu
2019/12-* Menu: Ice Cold Shell Tower Small $ 120 Large $ 225, Ahi Tatar, Hamachi and other sashimi appetizers $ 22 ~ 16, Lobster Bisque, Squid, Spaghetti, Onion Soup $ 19 ~ 26 , Main dish Pork Chop, Chicken, Black Cod, Butterfish, Steak, Steak & Seafood combo, etc. $ 40 ~ 70, Corn, Cauliflower, French fries, Fried rice, etc. STRIP $ 68 / 40OZ TOMAHAWK RIBEYE FOR 2 $ 175/6 SHRIMP $ 23/1/4 LB KING CRAB $ 44 / 1/2 KONA LOBSTER $ 44)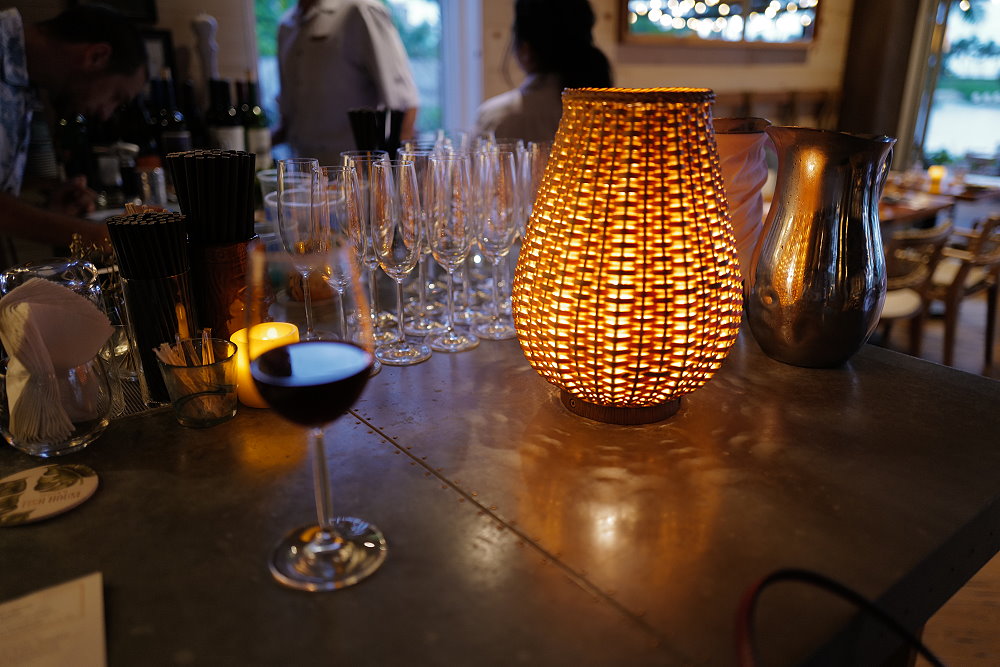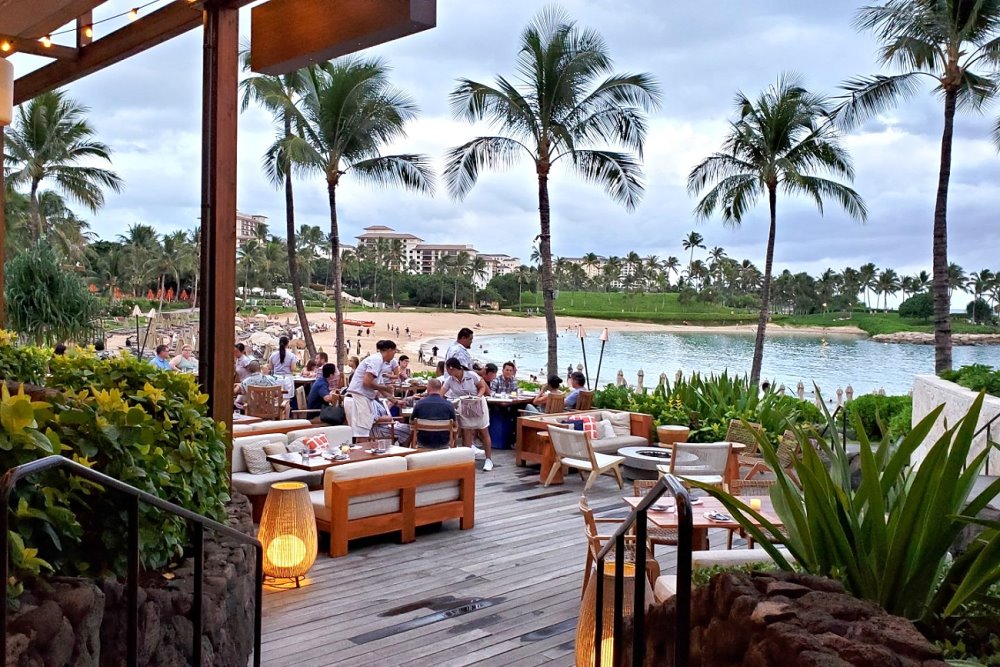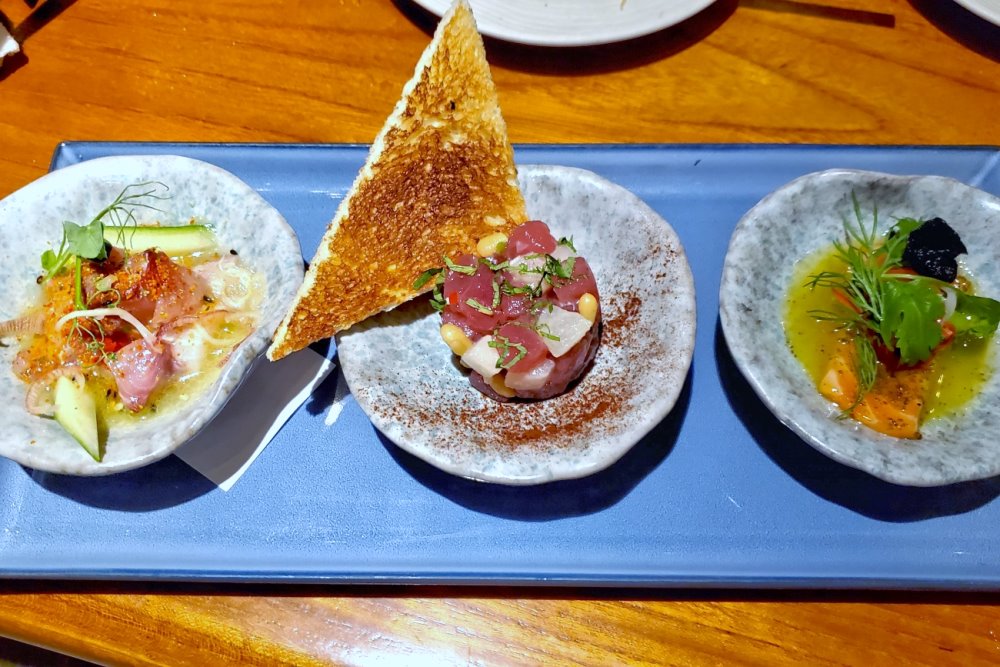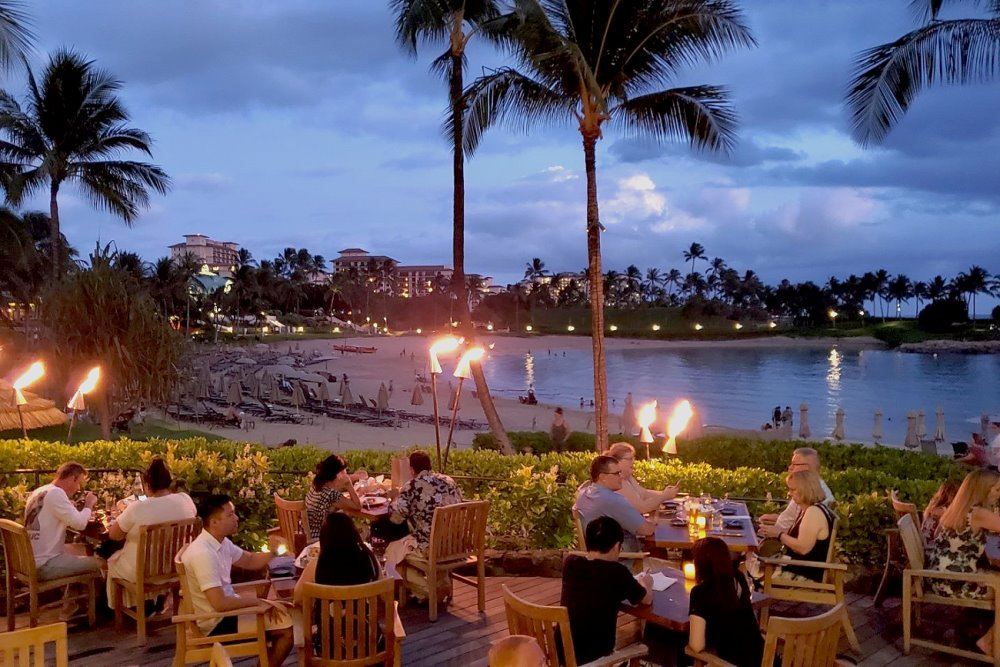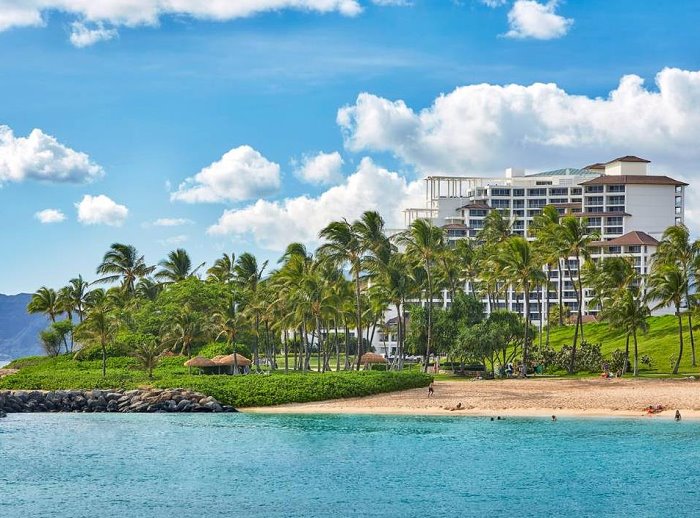 Four Seasons Resort Oahu at Ko Olina
Four Seasons Resort, one of the world-renowned global hotel and resort chains, is the icon of luxury hospitality. There are 4 Four Seasons Resorts in Hawaii. For over 27 years, the resort chain has provided premium and luxurious services in Hawaii. Many celebrities choose one of these 4 Four Seasons Resorts to stay when visiting Hawaii.  Four Seasons at Ko Olina offers high quality service and meets your highest level satisfaction. If you want to experience quality and luxurious stay, Four Seasons at Ko Olina meets your expectation.  This general area of Ko Olina has other luxury resorts located on the west side of Oahu, about 50-minute drive from Waikiki. Step into the fantastic paradise of Ko Olina.
Four Seasons Resort Oahu at Ko Olina is often referred to as Ko Olina's jewel that combines Hawaiian style with the elegance of a Four Seasons resort. The resort features 371 rooms, suites and private Lanais. There are four restaurants and a lounge. You can enjoy seafood, steak, Italian and Hawaiian menus at Mina's Fish House, La Hiki, Noe, and Waterman Bar & Grill. In the lobby, Hokulea lounge is a great place to order drinks and enjoy live music. You can always order room services as well. In addition, other amenities include spa and pool facilities, and children's activities are available as well. Some of the water activities include fishing, snorkeling tour, sunset cruise, and whale watching. Golf options at Ko Olina Golf Club are also available.